Shopping Cart
Your Cart is Empty
There was an error with PayPal
Click here to try again
Thank you for your business!
You should be receiving an order confirmation from Paypal shortly.
Exit Shopping Cart
The Venture 17 Division Of Education
THE CONSERVATORY OF MEDICAL ARTS AND SCIENCES

THE SEARCHLIGHT MESSENGER
Venetoclax monotherapy appears to improve outcomes in some patients with acute myelogenous leukemia (AML), according to a phase 2, single-arm study.
"This study included patients that were in categories that are difficult to treat - relapsed, refractory, and/or elderly and deemed medically unfit to receive induction therapy," Dr. Anthony Letai from Dana-Farber Cancer Institute in Boston told Reuters Health by email.
"The fact that some of these patients had leukemias that were relapsed or refractory to very tough regimens, including regimens that require multi-week inpatient hospital stays, but nonetheless responded to an oral outpatient therapy taken once a day was a very interesting result," he said.
Venetoclax, a highly selective, oral small-molecule B-cell leukemia/lymphoma-2 (BCL2) inhibitor, received FDA approval for chronic lymphocytic leukemia (CLL) earlier this year.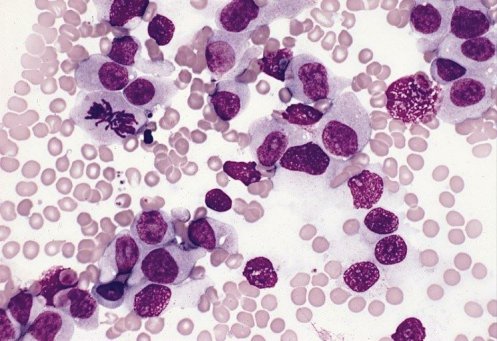 Dr. Letai and colleagues investigated the efficacy and biological correlates of response in the first clinical study of venetoclax monotherapy in 32 patients with relapsed/refractory AML or untreated AML unfit for intensive therapy.
The objective response rate was 19% (six of 32), with two patients achieving a complete response and four achieving a complete response with incomplete blood count recovery. All objective responses were achieved by the week-4 assessment.
An additional 19% had antileukemic activity demonstrated by partial bone marrow response and incomplete hematologic recovery.
The six-month leukemia-free survival rate was 10% (median leukemia-free survival, 2.3 months), and the six-month overall survival estimate was 36% (median overall survival, 4.7 months), the researchers report in Cancer Discovery, online August 12.
At the time of this report, all patients had discontinued venetoclax: 29 due to progressive disease, one due to adverse event, one withdrew consent, and one proceeded to allogeneic hematopoietic stem cell transplant after achieving stable disease.
"Our data provide evidence that AML with IDH1/2 mutations exhibits BCL2 dependence and validates preclinical data that suggest suppression of cytochrome c oxidase activity in IDH1/2 mutant AML lowers the mitochondrial threshold to trigger apoptosis upon BCL2 inhibition," the researchers note. "However, activity observed in patients with wild-type IDH1/2 suggests targeting BCL2 with venetoclax should not be restricted to patients with mutations in IDH1/2."
Venetoclax monotherapy was generally well tolerated, although treatment-emergent adverse events were reported for all patients. Nausea, diarrhea, hypokalemia, vomiting, and headache were the most commonly reported adverse events.
"This study was the first report of venetoclax in AML, and as such was a single-agent study," Dr. Letai said. "However, I do not think single-agent use will be common in AML for this drug. I think that venetoclax will be incorporated into combinations with many other agents active in AML."
"Right now, in the elderly setting, it is being combined with either hypomethylating agents (vidaza or decitabine) or low-dose cytarabine, both commonly used in the elderly in AML," he said. "The response rates have been fantastic, around 70%, as reported in abstracts at ASH and ASCO. There will likely be clinical testing of combinations including venetoclax at all stages of AML therapy, including induction, consolidation, salvage. Indeed, some of these trials are already starting. Who knows, perhaps even maintenance? It is well tolerated, so lends itself to combination."
"Genomics and genetics are often equated with personalized medicine, the job of which is to match the right patient with the right drugs," Dr. Letai added. "Venetoclax has so far demonstrated activity in CLL, mantle cell lymphoma, AML. There are no genetic abnormalities related to BCL-2 that would indicate activity in these cancers. If we relied on genetics alone, these would have missed."
"Instead, we and others took a functional approach to identifying BCL-2 dependence in cancers, and thus identifying good targets for venetoclax," he said. "I think that these functional precision-medicine approaches are going to be vital to taking advantage of all the new drugs that are appearing in cancer. If we rely on genomics alone, we will probably miss most of our therapeutic opportunities."
Dr. Fernando Ramos from the University of Leon in Spain, who recently reviewed AML in older adults, told Reuters Health by email, "Venetoclax may be an interesting option for rescue therapy in this patient subset."
"Precision medicine has come a long way," added Dr. Ramos, who was not involved in the study. "Venetoclax may be an interesting partner to azanucleosides in unfit AML patients."
Currently, venetoclax is in phase 2 testing for AML, diffuse large B-cell lymphoma, and non-Hodgkin lymphoma and in phase 3 testing for multiple myeloma.
AbbVie and Genentech funded the study, employed 13 of the 22 authors, and had various relationships with four other authors, including Dr. Letai.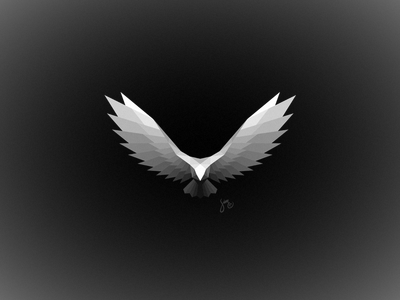 The following is an introduction to the recent article from "The Scientist" magazine. This article Shepherds in, a landmark event in the annals of the medical achievements of Man.
Most of my students have heard my lectures on "Our Current Definitions of Good Health", and what changed in the twentieth century to double Man's "Life Expectancy". Realize that Life Expectancy is not the same number we use for "The LifeSpan of Man", but the two measurements continue to move together in concert.
In 2011, the scientific community changed "The Life Span of Man" from one hundred years (where it has always been) to one hundred thirty years. Keep in mind that what we call Life Expectancy, changed from forty-three years in 1903, to eighty six years in 2003. Both of these figures are huge leaps. Prior to the Age of Enlightenment (The Sixteenth Century), most people didn't live much longer than thirty. So the questions are: What happened that doubled our Life Expectancy in one hundred short years, and what happened by 2010, measuring boldly, that our Life Span had reached an additional thirty years, and moreover, is expected to increase again in 2017, to one hundred seventy years.
When the scientific community makes this statement, they are also telling us that it is not difficult to reach the age of one hundred ten right now, given the access to medical advancements already in place.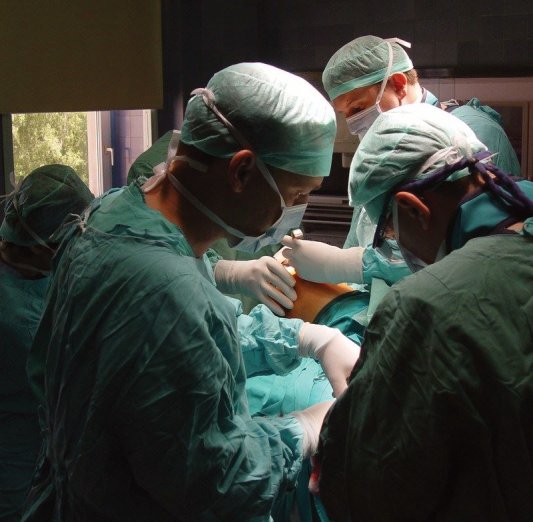 One hundred years ago, the top killers of Man were Trauma, Tuberculosis, Small Pox, Diphtheria, and Influenza. The top killers now? They are all diseases of aging. Heart Attacks, Strokes, Cancer, Diabetes, Obesity. And trauma still plays a huge role in dragging that "expectancy" number down.
I know what you're thinking. During the Twentieth Century, two world wars taught doctors how to triage and develop better and better trauma surgery technology as well as skill. Antibiotics created a paradigm shift in the treatment of disease. Don't forget kidney dialysis, cancer chemotherapy, and our pharmacologic weaponry, in addition to open heart surgery and transplantation.
These were responsible only for a small blip. The real winner was Prevention. Even with all of that "medical stuff", what really doubled our Life Expectancy in the twentieth Century, was Vaccination. Just ask any "Baby Boomer" physician in The United States if he has ever seen a case of Diphtheria, a disease with a 90% mortality rate.
What is now pushing us forward, are other prevention techniques. As our technology increases, we see the stem cell, artificial insemination, and nanotechnology taking us in directions only dreamed about ten years ago. The two Nobel Prizes awarded for Telomer Research speak for themselves with regard to our ability to manipulate the aging process of genes we call "programmed apoptosis" and slow down aging exponentially, in addition to our ability to understand cancer cells and why they grow unchecked. Yeah, we can turn that switch on, to halt aging, or turn the switch off, to kill cancer.
At the forefront of all of this is, Nanotechnology and our knowledge of The Genome. Our complete map of Human DNA is allowing us to remove dangerous congenital diseases, before our babies are even born. 
The article below is about an announcement from medical scientists, less than one week ago. Read on: 
 Dr. Counce
From "The Scientist"; July, 2013
The Next Generation Test Tube Baby
Abnormalities in the DNA of embryos account for the two-thirds failure rate of in vitrofertilization (IVF)—a procedure where eggs are fertilized by sperm in a dish, then later implanted in the uterus. Genetic tests exist to screen for embryos with chromosomal or genetic defects prior to implantation, but the tests are expensive and have drawbacks. Researchers at the University of Oxford have developed a relatively inexpensive next-generation sequencing technique that overcomes the limitations of previous tests, and has already been used in the IVF procedure that resulted in the birth of a baby boy in May. The research was
reported
Monday (July 8) at the
annual meeting
of the European Society of Human Reproduction and Embryology in London.
The new sequencing technique allows researchers to examine each embryo created with IVF for abnormal numbers of chromosomes, individual gene mutations, and mitochondrial genome mutations. The analysis can be completed in only 16 hours, meaning embryos do not need to be frozen awaiting test outcomes. The researchers claim the new test will be cheaper than current screening procedures, which can cost thousands of dollars.
"Next-generation sequencing improves our ability to detect these abnormalities and helps us identify the embryos with the best chances of producing a viable pregnancy," said
Dagan Wells
, a molecular geneticist at the NIHR Biomedical Research Centre at the University of Oxford, in a
statement
. "Potentially, this should lead to improved IVF success rates and a lower risk of miscarriage."
The new screen helped Marybeth Scheidts, 36, and her husband David Levy, 41, of Philadelphia, achieve a successful pregnancy, resulting in the birth of their son, Connor Levy, in May. The couple had tried to conceive naturally for 4 years and had also tried artificial insemination.
"Anything that is so significantly going to impact pregnancy rates is going to become standard," Michael Glassner, the fertility doctor at the Main Line Fertility Clinic where the screening procedure took place, told
BBC News
. He added that he thinks the test will become standard within 5 years.
"Our next step is a randomized clinical trial to reveal the true efficacy of this approach—and this will begin later this year".
The Science Advisory Board is a reputable peer reviewed scientific publication I recommend to all of my students. If you want to keep abreast of the latest in science, become a member. I will always have these updates available to my readers. Coming soon is my article on the new CPR guidelines and the need for everyone to possess the knowledge to save a life.
Dr. Counce
Thu, Jul 21, 2011 8:17 am
Perspectives:
Did you know?
The Science Advisory Board is where you are!
Join us on LinkedIn
to connect with other SAB members, gain access to great news, events and job postings!

"Life Science Tools of the Trade" is the SAB Blog, written by members.

Meet the new bloggers!
FROM THE DIRECTOR'S DESK
Dear Dr. Counce, Thank you for your continued membership in The Science Advisory Board. As you may have noticed, in the past year we have made a number of substantive changes to the community intended to continue to provide you with more opportunities to interact, learn and share with your fellow members. The goal of each of these changes is to provide you with the most rewarding experience for life scientists on the web.
In addition to the changes we have already implemented, we are now very proud to announce we will soon be launching a brand new
Rewards Catalog
for our members. This new catalog will allow us to provide you with fresher and better rewards options, faster fulfillment and improved customer service. We hope you will be patient during this transition as we work to modernize this important aspect of our community!
Finally are also very proud to announce the newly formed
SAB Steering Committee
. These members were selected for their appointments from hundreds and hundreds of applications based on their professional accomplishments and commitment to The Science Advisory Board's mission. We are proud to welcome the following members to the committee:
Dr. Brian Taylor
Dr. George Perry
Dr. Marc Halatsch
Dr. Jan Kieleczawa
Dr. Venkatesh Shankar
Dr. Alex Gaither
As always, we thank you for your continued participation. Please contact me directly with any question, concerns or suggestions you may have about anything SAB!
-Greg
Greg Thompson, MS, MBA
Director, The Science Advisory Board
[email protected]
www.scienceboard.net
Connect with me on LinkedIn
Join The Science Advisory Board on LinkedIn
The SAB is pleased to extend a warm welcome to the newest member of our team,
Kari O'Brien
SAB Members Donated Over $8,000 to Disaster Victims in Japan
The disaster in Japan has had a profound effect on people all over the world. Japan has been, and continues to be, a leader in the science and technology communities and The Science Advisory Board includes many Japanese members. SAB staffers recognized many of you would want to do something for Japan. Each year, SAB members choose to donate their ViewPoints and other earned honoraria to charitable organizations. This spring several hundred members took the opportunity to donate their points to the Red Cross's Japan and Pacific Relief Fund, which funds medical, food and resource relief to not only Japan, but other areas affected by the tsuanami. Thank you for your generosity. If you still want to donate, we are still providing an option in the
SAB Rewards Catalog
as well as within each survey invitation.
What's being talked about at SAB?
The Generational Gap...Does Age Matter?
"It has been said never to trust a scientist under the age of 30. This comment suggests that the generation gap between young scientists and established scientists continues to broaden." @euglena
"I disagree, strongly. Einstein, Fermi, Schrodinger and Feynman did most of their best work before the age of 30." @ansci
"very young researchers are too eager to please the PIs such that you teach them everything, you help them doing the work and then they say 'I did all of this myself' (!?). Excuse me?" @abreu
"young scientists are better than old scientists because old scientists are boring and young scientists are cool and fun. anyone over 45 is an old scientist and anyone under 38 is a young scientist." @arsalan_daudi
Share
your
opinion!
Join the discussion now...
Accelerating innovations in technology are changing how research is done.
The SAB forums are helping scientists stay informed and up-to-date on new technology! Find out how research standards are evolving with tech...
In the age of tablets, digital notebooks and laptops, what's happening to the mottled black lab notebook? SAB members reflect:
Voice your opinion!
Stefano
Bacci, Ph.D.Anne
Rascle, Ph.D.Vincenza Rita
Lo Vasco, Ph.D.Tim
Sandle, Ph.D.
Mast Cells: A New (old) Cell Involved in Wound Healing?
Dr. Stefano Bacci currently works in the Histology group of the Human Anatomy, Histology and Forensic Medicine department at the University of Florence and works on the role of mast cells in wound healing.
Identifying Molecular Targets in STAT5-Associated Cancer
Dr. Anne Rascle is a Principal Investigator at the University Of Regensburg, whose research focuses on the molecular mechanisms of transcriptional regulation by STAT5 (Signal Transducer and Activator of Transcription) in normal and cancer cells.
Analyzing Gene Expression of PI-PLC Enzymes in Different Diseases
Dr. Lo Vasco is an assistant professor and principal investigator at Sapienza University of Rome where she works on analyzing gene expression of signaling molecules in tumor progression, with special regard to Phosphoinositide-specific Phospholipases C (PI-PLCs). She also collaborates with research groups studying therapeutic use of stem cells in cardiac diseases.
Head of Microbiology, Bio Products Laboratory Limited
Dr. Tim Sandle the site microbiologist for Bio Products Laboratory Limited, which is a pharmaceutical manufacturing and research organisation. BPL manufactures plasma derived products, such as large volume immunoglobulin used to treat people with weak immune systems and Factor VIII for haemophiliacs and other bleeding disorders.
/