Shopping Cart
Your Cart is Empty
There was an error with PayPal
Click here to try again
Thank you for your business!
You should be receiving an order confirmation from Paypal shortly.
Exit Shopping Cart
The Venture 17 Division Of Education
THE CONSERVATORY OF MEDICAL ARTS AND SCIENCES

THE SEARCHLIGHT MESSENGER
Venetoclax monotherapy appears to improve outcomes in some patients with acute myelogenous leukemia (AML), according to a phase 2, single-arm study.
"This study included patients that were in categories that are difficult to treat - relapsed, refractory, and/or elderly and deemed medically unfit to receive induction therapy," Dr. Anthony Letai from Dana-Farber Cancer Institute in Boston told Reuters Health by email.
"The fact that some of these patients had leukemias that were relapsed or refractory to very tough regimens, including regimens that require multi-week inpatient hospital stays, but nonetheless responded to an oral outpatient therapy taken once a day was a very interesting result," he said.
Venetoclax, a highly selective, oral small-molecule B-cell leukemia/lymphoma-2 (BCL2) inhibitor, received FDA approval for chronic lymphocytic leukemia (CLL) earlier this year.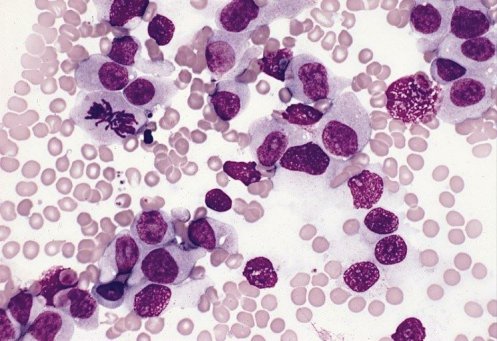 Dr. Letai and colleagues investigated the efficacy and biological correlates of response in the first clinical study of venetoclax monotherapy in 32 patients with relapsed/refractory AML or untreated AML unfit for intensive therapy.
The objective response rate was 19% (six of 32), with two patients achieving a complete response and four achieving a complete response with incomplete blood count recovery. All objective responses were achieved by the week-4 assessment.
An additional 19% had antileukemic activity demonstrated by partial bone marrow response and incomplete hematologic recovery.
The six-month leukemia-free survival rate was 10% (median leukemia-free survival, 2.3 months), and the six-month overall survival estimate was 36% (median overall survival, 4.7 months), the researchers report in Cancer Discovery, online August 12.
At the time of this report, all patients had discontinued venetoclax: 29 due to progressive disease, one due to adverse event, one withdrew consent, and one proceeded to allogeneic hematopoietic stem cell transplant after achieving stable disease.
"Our data provide evidence that AML with IDH1/2 mutations exhibits BCL2 dependence and validates preclinical data that suggest suppression of cytochrome c oxidase activity in IDH1/2 mutant AML lowers the mitochondrial threshold to trigger apoptosis upon BCL2 inhibition," the researchers note. "However, activity observed in patients with wild-type IDH1/2 suggests targeting BCL2 with venetoclax should not be restricted to patients with mutations in IDH1/2."
Venetoclax monotherapy was generally well tolerated, although treatment-emergent adverse events were reported for all patients. Nausea, diarrhea, hypokalemia, vomiting, and headache were the most commonly reported adverse events.
"This study was the first report of venetoclax in AML, and as such was a single-agent study," Dr. Letai said. "However, I do not think single-agent use will be common in AML for this drug. I think that venetoclax will be incorporated into combinations with many other agents active in AML."
"Right now, in the elderly setting, it is being combined with either hypomethylating agents (vidaza or decitabine) or low-dose cytarabine, both commonly used in the elderly in AML," he said. "The response rates have been fantastic, around 70%, as reported in abstracts at ASH and ASCO. There will likely be clinical testing of combinations including venetoclax at all stages of AML therapy, including induction, consolidation, salvage. Indeed, some of these trials are already starting. Who knows, perhaps even maintenance? It is well tolerated, so lends itself to combination."
"Genomics and genetics are often equated with personalized medicine, the job of which is to match the right patient with the right drugs," Dr. Letai added. "Venetoclax has so far demonstrated activity in CLL, mantle cell lymphoma, AML. There are no genetic abnormalities related to BCL-2 that would indicate activity in these cancers. If we relied on genetics alone, these would have missed."
"Instead, we and others took a functional approach to identifying BCL-2 dependence in cancers, and thus identifying good targets for venetoclax," he said. "I think that these functional precision-medicine approaches are going to be vital to taking advantage of all the new drugs that are appearing in cancer. If we rely on genomics alone, we will probably miss most of our therapeutic opportunities."
Dr. Fernando Ramos from the University of Leon in Spain, who recently reviewed AML in older adults, told Reuters Health by email, "Venetoclax may be an interesting option for rescue therapy in this patient subset."
"Precision medicine has come a long way," added Dr. Ramos, who was not involved in the study. "Venetoclax may be an interesting partner to azanucleosides in unfit AML patients."
Currently, venetoclax is in phase 2 testing for AML, diffuse large B-cell lymphoma, and non-Hodgkin lymphoma and in phase 3 testing for multiple myeloma.
AbbVie and Genentech funded the study, employed 13 of the 22 authors, and had various relationships with four other authors, including Dr. Letai.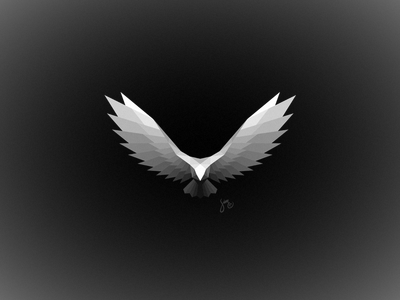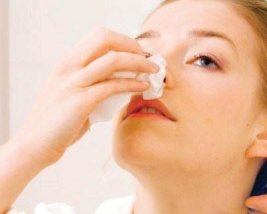 Von Willebrand disease (VWD) is an inherited, genetically and clinically heterogeneous hemorrhagic disorder caused by a deficiency or dysfunction of the protein called Von Willebrand factor (VWF). This protein is a necessary step in the coagulation cascade, but also involved in the initiation of platelet aggregation for proper blood clotting.
Consequently, defective VWF interaction between platelets and the vessel wall impairs primary hemostasis. Von Willibrand factor circulates in blood plasma at concentrations of approximately 10 mg/mL. In response to numerous stimuli, VWF is released from storage granules in platelets and vascular bed endothelial cells.

VWF performs two major roles in hemostasis, wether intrinsic or extrinsic. First, it mediates the adhesion of platelets to sites of vascular injury. Second, it binds and stabilizes the procoagulant protein factor VIII (FVIII).
The disease is divided into three major categories: Partial Quantitative Deficiency (type I), Qualitative Deficiency (type II), and Total Deficiency (type III). VWD type II is further divided into four variant conditions (IIA, IIB, IIN, IIM), based on characteristics of dysfunctional VWF.

According to data pre-published online August 3rd, 2015, in Blood, successful management of bleeding episodes were observed in 100% of subjects treated with BAX 111 for von Willebrand disease (VWD) during a recently completed Phase 3 clinical trial.
Bleeding-episode-management success was the primary endpoint of the clinical trial.
BAX 111 is a highly purified recombinant von Willebrand factor (VWF) analog manufactured by Baxalta, Inc.
VWD is a rare, inherited, incurable, gene-based bleeding disorder in which a missing or defective clotting protein (VWF) fails to bind with platelets in blood vessel walls.
Normally, a blood-vessel tear initiates bleeding and  VWF assists in the repair. When VWF is absent or under-represented, the formation of platelet plugs are inhibited during the clotting process, resulting in excessive bleeding and easy bruising.
In more severe forms of VWD, the bleeding can be life-threatening and require emergency treatment.
Efficacy and Safety of BAX 111
Gill et al derived their findings from a Phase 3, multicenter, international, open-label study which evaluated the safety, efficacy and pharmacokinetics of BAX 111 in 37 patients with severe VWD.
Study participants evidenced a mean efficacy rating of < 2.5 on a 4-point scale wherein lower numbers correlated with a higher degree of bleed control (see sidebar below). Bleed control for all treated bleeding events (N=192 bleeds in 22 subjects) was rated as good or excellent (96.9% excellent; 119/122 minor, 59/61 moderate, and 6/7 major bleeds). In 81.8% of bleeds, 1 infusion was sufficient to attain control. For major bleeds, the infusion median was
Sidebar: Hemostatic Efficiency Rating Scale
1 (Excellent)
 
• Minor and Moderate Bleeding Events
o Actual number of infusion less than or equal to estimated number of infusion required to treat that bleeding episode. No additional VWF-containing/coagulation factor containing product required.
• Major Bleeding Events
o Actual number of infusion less than or equal to estimated number of infusion required to treat that bleeding episode. No additional VWF-containing/coagulation factor containing product required.
2 (Good)

• Minor and Moderate Bleeding Events
o 1 to 2 infusions greater than estimated required to control that bleeding episode. No additional VWF-containing/coagulation factor containing product required.
• Major Bleeding Events
o Less than 1.5x greater than estimated required to control that bleeding episode. No additional VWF-containing/coagulation factor containing product required.
3 (Moderate)

• Minor and Moderate Bleeding Events
o 3 or more infusions greater than estimated used to control that bleeding event. No additional VWF-containing/coagulation factor containing product required.
• Major Bleeding Events
o Greater than or equal to 1.5x greater than estimated used to control that bleeding event. No additional VWF-containing/coagulation factor containing product required.
4 (None)

• Minor and Moderate Bleeding Events
o Severe uncontrolled bleeding or intensity of bleeding not changed. Additional VWF-containing/coagulation factor containing product required.
• Major Bleeding Events
o Severe uncontrolled bleeding or intensity of bleeding not changed. Additional VWF-containing/coagulation factor containing product required.References:
 
Safety and tolerability outcomes - evaluated via clinical assessments of adverse events, hematology panels, coagulation panels, serum chemistry, urinalysis, viral serology and immunological assessments - were also encouraging. With the exception of 1 patient, adverse events were minor or unrelated to treatment. No thrombotic events or severe allergic reactions occurred, and none of the participants developed anti-VWF binding or neutralizing antibodies to VWF.
Researchers concluded that the data offer evidence that BAX 111 is "safe and hemostatically effective in severe VWD patients in a variety of clinical bleeding presentations."
Addressing a Pressing Therapeutic Need
"Von Willebrand disease is the most common hereditary bleeding disorder, yet few treatment options exist," noted John Orloff, MD, Head of Research & Development and Chief Scientific Officer, Baxalta. BAX 111, Dr. Orloff asserted, "has the potential to transform the standard of care for patients with severe von Willebrand disease by offering an effective, individualized treatment option."
Both the FDA and the European Medicines Agency granted orphan drug designation to BAX 111 back in November 2010.2 Currently, BAX 111 remains under FDA review, a pending Biologics License Application having been filed in December 2014.5 While no official Prescription Drug User Fee Act (PDUFA) date has been set, December 22, 2015, has been cited by industry insiders as a speculative estimation.
The PDUFA date is an FDA approval deadline for new drugs. If approved, BAX 111 would become the first recombinant replacement treatment indicated for the management of VWD-related bleeding episodes.
References
Gill JC, Castaman G, Windyga J, et al. Hemostatic efficacy, safety and pharmacokinetics of a recombinant von Willebrand factor in severe von Willebrand disease. Blood 2015. DOI 10.1182/blood-2015-02-629873. http://www.bloodjournal.org/content/bloodjournal/early/2015/08/03/blood-2015-02-629873.full.pdf?sso-checked=true Advance copy pre-published online August 3, 2015. Accessed online August 4, 2015.
Blood Publishes Phase III Data on Baxalta's Investigational Treatment for Von Willebrand Disease, the Most Common Type of Inherited Bleeding Disorder [press release]. Deerfield, Illinois. Baxalta Incorporated August 3, 2015. http://www.businesswire.com/news/home/20150803005068/en/Blood-Publishes-Phase-III-Data-Baxalta%E2%80%99s-Investigational#.VcCXYfmUf4Z
National Hemophilia Foundation website. von Willebrand Disease. https://www.hemophilia.org/Bleeding-Disorders/Types-of-Bleeding-Disorders/Von-Willebrand-Disease Accessed August 4, 2015.
National Heart, Lung and Blood Institute. What is von Willebrand Disease? http://www.nhlbi.nih.gov/health/health-topics/topics/vwd Updated June 1, 2011. Accessed August 4, 2015.
Burden A. Large cap PDUFA dates have been added to BioPharmCatalyst. http://www.biopharmcatalyst.com/2015/01/large-cap-pdufa-dates-have-been-now-added-to-biopharmcatalyst-20-in-total-today/  BioPharmCatalyst. Published January 26, 2015. Accessed August 4, 2015.

Underlying much of the controversy surrounding Maintenance of Certification (MOC), is the question of how much, or even whether, the process as currently structured actually improves physician performance and/or patient outcomes.
On February 3, 2015, many physicians received a surprising email from Richard Baron, MD, MACP, president and chief executive officer of the
American Board of Internal Medicine
(ABIM). Referring to the board's controversial maintenance of certification (MOC) program, Baron wrote, "ABIM clearly got it wrong. We launched programs that weren't ready and we didn't deliver a MOC program that physicians found meaningful…We got it wrong and sincerely apologize. We are sorry. "
Baron's email— which went to the approximately 200,000 internists and practitioners of 20 sub-specialties who have obtained their board certifications from the ABIM—followed by a few weeks (and many believe was at least partially in response to) the announcement a new organization, the
National Board of Physicians and Surgeons
(NBPAS), with the announced goal of giving doctors "an alternative route for continued board certification." It is led by Paul Teirstein, MD, chief of cardiology at the
Scripps Clinic in La Jolla, California
, and an outspoken MOC critic.
While the controversy surrounding MOC remains far from settled, it seems clear that critics of the process and of ABIM have scored some significant gains, by forcing ABIM to review or scrap some elements of MOC, and by possibly opening new paths to maintaining certification.
Evolution of MOC requirements
The creation of NBPAS and the ABIM's apology are but the latest developments in a long-simmering dispute over how doctors should best keep their skills and knowledge up-to-date—and prove that they are doing so. The controversy dates to the 1990s, when the ABIM instituted a policy whereby, beginning in 2000, physicians who certified after 1990 would have to recertify every 10 years. (Until then certification had been life-long.) The change was subsequently adopted by the other 24 boards comprising the
American Board of Medical Specialties
(ABMS).
The 10-year maintenance requirement produced some grumbling among doctors, but no organized resistance. That changed at the start of 2014 when ABIM announced that doctors would need to earn accreditation points on a continual basis over the 10 years between taking the recertifying examination. Moreover, doctors who had board certified before 1990 would be listed as "certified, not meeting MOC requirements" on the ABIM's web site.
For Teirstein and many of the physicians boarded by the ABIM, these latest changes were the final straw. They were further incensed by what they regarded as the excessive growth of the nonprofit ABIM—whose budget exceeded $59 million—and the nearly $29 million spent on salaries, benefits and "other expenses" during the ABIM's 2014 fiscal year. A few months later Teirstein launched an online petition opposing the MOC requirements that to-date has garnered more than 23,000 signatures, he says.
In addition, he says, "I began getting comments like, 'it's great we have all these signatures, but what do we have to show for it? Have they [the ABIM] actually changed anything?' And they had not."
The NBPAS alternative
Teirstein's response was to found the NBPAS, a nonprofit organization with what he describes as "a much less expensive, much simpler approach to life-long learning." In the news release announcing its formation, the organization says it is "committed to providing certification that ensures physician compliance with national standards and promotes lifelong learning." Among the requirements for continued certification are that a candidate be previously certified by an ABMS-member board and have completed 50 hours of CME in the past two years.
Teirstein describes NBPAS as a "grass- roots organization," one that is funded entirely by its members. Membership fees are $85 per year or $169 for two years, and cover all specialties and sub-specialties covered by the ABMS. "Right now we've got about a thousand members and we're making ends meet doing that," he says. Teirstein is taking no salary.
As of mid-April none of the nation's hospitals were accepting NBPAS certification as a basis for admitting privileges, but Teirstein notes that the process usually involves approval from numerous boards and committees and thus will take some time. "I'm of the firm belief that the as long as the medical community is willing to stand up and say this is what they want we'll figure out a way to make it happen, but it won't be overnight," he says.
Teirstein and other NBPAS board members say they support the notion of physicians keeping their knowledge and skills up to date, but think CME offers the best method for accomplishing that. Teirstein notes that CME courses must be accredited by the American Council for Continuing Medical Education (ACCME) to count towards license renewal. "We've decided the best compromise is where you can have lifelong learning which doctors don't consider onerous," he says. "The doctors can choose which offerings to attend. They're not going to pay and take time to go to something that's not relevant."
'It's not good learning'
Harry Sarles, MD, FACG, an NBPAS board member and past president of the
American College of Gastroenterology
objects to what he calls the "esoterica" on the certification examinations. "It's not good learning. It's learning for the test," he says.
"ABIM should not be allowed to set the bar, make the rules, and then provide all the CME that can only be accepted to meet their rules," he adds. "I'm answering to my hospital, my state, my patients, the health plans, in terms of my quality being measured and monitored. And now ABIM steps in and says you should be doing something for us too. I felt like I was in the middle of a shakedown."
"When I took my certification I felt proud and driven to continuously improve myself,," he says. "But everything ABIM has instituted since then, to my way of thinking, has really been about themselves and not what's best for physicians."
Sarles endorses the idea of physicians demonstrating quality and a commitment to ongoing education, but wants to see "multiple pathways" for doing so. "I'm all for competition, because it will make us all better," he says. "If we only had one kind of car to buy it would probably be a crappy car. Whatever your criteria are, competition is very healthy and I believe in it."
The ABIM response
ABIM's February 3 statement, while not directly acknowledging NBPAS, did appear to address some of its complaints and those of others who have been critical of the MOC process. It said that the board will:
Suspend the practice assessment, patient voice and patient safety requirements of the MOC program for at least two years,
By August, 2015 change the language used to report a diplomate's MOC status on the ABIM's website from "meeting MOC requirements" to "participating in "MOC,"
Update the internal medicine exam so that it better reflects what practicing physicians are doing,
Keep MOC enrollment fees at or below 2014 levels through at least 2017, and
Allow internists to use most forms of ACCME-approved CME to demonstrate self-assessment of medical knowledge by the end of 2015.


In addition, according to the statement, "ABIM will work with medical societies and directly with diplomates to seek input regarding the MOC program" via meetings, webinars, forums, and other venues. "We are embarked on a whole new way of doing business and much more engagement with our community," Baron said in a phone interview with Medical Economics.
As evidence, he cites implementation of "a sub-specialty board structure that involves depth in each of the disciplines in internal medicine," and that includes physicians in community practice as well as patients and other public stakeholders.
"Those groups have been reaching out to colleagues and members of their societies," Baron says. "And what we're hearing is that lots of the activities we had either as board products or expectations maybe are being done by other people in the [healthcare] delivery system better than we're doing them. And in that case we want to learn more about those and figure out how to give people credit for the work that they're doing during their day jobs and avoid redundancy and wasting members' time."
Responding to the complaint that MOC tests doctors on knowledge and skills they don't encounter in their practice, Baron says he took the exam a year ago and acknowledges that it included topics he'd not seen in his general internist/geriatrics practice. On the other hand, he says, "I think all of us in practice confront that there's a difference between what we use every day and what we might need to use some time."
Baron recalls joining the ABIM's test-writing committee in the summer of 2001 and being surprised to find the test included a question on anthrax. But several months later it was a board-certified internist in Miami, Florida (Larry Bush, MD) who first identified anthrax as the mysterious substance being sent through the mail that was sickening—and in the case of Bush's patient, killing—recipients was anthrax.
"That's a doctor who had a piece of knowledge that he didn't use every day, but fact that he had it made a huge difference for a patient," Baron says. (Bush subsequently coauthored an article about the incident in
The New England Journal of Medicine
.)
Regarding the fees associated with MOC, Baron says, "Nobody likes to write checks, and when I was in practice there were a lot of things I wished I didn't have to pay for. But I want to acknowledge that it's really hard for doctors in practice now and every check is a painful check. We are looking at ways to reduce the cost."
As evidence, he points to the February 3 announcement regarding enrollment fees. "We are taking time to listening to physician feedback about all aspects of our program before announcing any additional changes," he says.
"We know that doctors need to experience more value in the program, and the areas we pulled back on were those that doctors were in effect saying, 'I'm not getting much out of this,'" he says.
What do the data show?
Underlying much of the controversy surrounding MOC is the question of how much—or even whether—the process as currently structured actually improves physician performance and/or patient outcomes. A great many internists clearly believe it does not, according to a study published in the January 2015 issue of
JAMA Internal Medicine
.
The authors assembled a focus group consisting of 50 board-certified primary care and subspecialist internal medicine and family medicine physicians in an academic medical center and community sites. They found that "at present, MOC is perceived by physicians as an inefficient and logistically difficult activity for learning or assessment, often irrelevant to practice, and of little benefit to physicians, patients, or society."
Data on the effectiveness of certification since the institution of time limitations is sparse, consisting largely of a handful of studies published over the past 15 years in
Academic Medicine
, the
Journal of the American College of Cardiology
and
JAMA
, among others. And while MOC supporters say the studies support MOC's effectiveness, in a debate earlier this year with Baron and Lois M. Nora, president and chief executive officer of the ABMS, Teirstein maintained that the studies' results are, at best, ambiguous.
He cited, for example, the results of a 2014 investigation published in JAMA comparing clinical outcomes among patients at four Veterans Administration hospitals treated by internists with time-limited and time-unlimited certifications (i.e. those who were grandfathered out of the ABIM's 10-year certification requirements and those who were not.) The authors found "no significant differences" between the two groups on 10 primary care performance measures.
"If you say we have data that supports our MOC process, you'd better have the data," Teirstein said in his interview with Medical Economics. "And if you look at the papers they cite, they're very unconvincing."
Baron acknowledges that the evidence in support of MOC "could be stronger," but also notes "at least one of the studies he (Teirstein) criticized met rigorous methodological standards."
"I don't think it's unusual to have good faith people arguing about whether the evidence shows 'x' or 'y," Baron says. "Every clinician operates all the time in an environment where the patient didn't walk out of an article in a journal. You have to navigate between what you know you know and how close the patient before you gets to that."
Teirstein says NBPAS has no plans to try and link ongoing education and training to quality and patient outcomes. "I just don't think you can measure this adequately," he says. "Would randomizing really work? A doctor might be more inspired to do a good job because he wants to prove you don't have to do this [maintain certification.] It's just not the kind of thing that lends itself to scientific study."
Looking ahead, Teirstein envisions the NBPAS playing a watchdog role for the ABMS and its member boards, in addition to providing certification. "We'll be keeping an eye on things and making sure everyone knows physicians are not just going to take whatever they're given. We're going to react and try to make our voices heard."
 ABIM requirements
Possess a valid and unrestricted license to practice medicine and enroll in maintenance of certification (MOC)
Earn MOC points by completing some MOC activity every two years and earn 100 points every five years (at least 20 points in medical knowledge). Points earned every two years will also count toward your five-year requirement, and also count toward the milestones for the certifications you are maintaining. Points earned count toward all certifications being maintained.
If you are dual-boarded by one or more of the other American Board of Medical Specialties (ABMS) member Boards, your self-evaluation requirements will be waived.
Pass the MOC exam in your specialty(ies) every 10 years (first exam attempt in each certification area you maintain earns 20 MOC points).
Other requirements may apply depending on your specialty and situation. For complete requirements, visit: http://www.abim.org/maintenance-of-certification/requirements.aspx
Source: American Board of Internal Medicine
NBPAS requirements
Candidates must have been previously certified by an American Board of Medical Specialties (ABMS) member board.
Candidates must have a valid, unrestricted license to practice medicine in at least one US state. Candidates who only hold a license outside of the U.S. must provide evidence of an unrestricted license from a valid non-U.S. licensing body.
Candidates must have completed a minimum of 50 hours of continuing medical education (CME) within the past 24 months, provided by a recognized provider of the Accreditation Council for Continuing Medical Education (ACCME). CME must be related to one or more of the specialties in which the candidate is applying. Re-entry for physicians with lapsed certification requires 100 hours of CME with the past 24 months. Physicians in or within two years of training are exempt.
Other requirements may apply depending on your specialty and situation. For complete requirements, visit: https://nbpas.org/why-nbpas/
Source: National Board of Physicians and Surgeons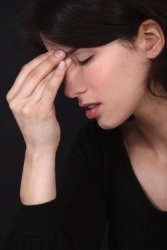 Headache is one of the most common pain disorders seen in outpatient practice, and the authors of the current study provide a brief overview of the epidemiology and larger consequences of headache. Nearly everyone experiences headache at some point, and the prevalence of recurrent, severe headaches approaches 25%.
The high prevalence of headache is associated with substantial societal costs. There are approximately 12 million clinician office visits for headache per year in the United States, and headaches are estimated to cost the US economy $31 billion per year. The evaluation of headache accounts for some of this financial cost, but it can also have severe medical consequences. One study estimated that 4000 additional cancers were promoted by the 18 million computed tomography (CT) scans of the head performed in the United States in 2007. Another study found that the majority of all CT imaging of the head and brain were inappropriate, based on current recommendations. Most inappropriate CT imaging was ordered for headache.
The inappropriate use of resources in the management of headache has led to recommendations to reduce the use of brain imaging and physician referral, as well as limited use of opioids and barbiturates in the treatment of headache. But are clinicians following these recommendations? The current study by Mafi and colleagues explores this issue.
Study Synopsis and Perspective
Contrary to practice guidelines, clinicians treating patients with headache are increasingly ordering costly imaging tests and referring patients to other physicians, and they are doing less counseling on lifestyle changes, authors of a new review suggest.
The researchers found an almost doubling of the use of CT and magnetic resonance imaging (MRI) in a recent 10-year period.
Although given the nature of the study they could not determine which referrals or imaging studies were not appropriate, the trend toward a doubling of these tests is concerning, said lead study author John N. Mafi, MD, fellow, general internal medicine, Beth Israel Deaconess Medical Center, Boston, Massachusetts.
"We have no reason to suspect that headache is a disease that epidemiologically or pathophysiologically has changed over the past decade, so this, we think, is inappropriate changes in physician practice patterns."
The study was
published online
January 8 in the
Journal of General Internal Medicine
.
Inappropriate Changes?

Researchers used data from the National Ambulatory Medical Care Survey (NAMCS) and the National Hospital Ambulatory Medical Care Survey (NHAMCS) from January 1, 1999, to December 31, 2010. Both surveys obtain nationally representative samples of ambulatory patient visits across the United States.
From these surveys, researchers identified ambulatory visits (excluding emergency department visits) with a chief complaint and/or a primary diagnosis of headache. They also included those with secondary complaints and diagnoses of headache but unrelated primary reasons for the visit (eg, hyperlipidemias).
In the group of patient visits with a chief complaint of headache (80.8%), the surveys provide duration or context of symptoms in 5 categories: new onset (<3 months), acute-on-chronic flare-up, chronic routine, routine/preventive, and preoperative or postoperative visit.
Researchers studied 4 types of measures: use of advanced imaging, including CT and MRI; referrals to other physicians; counseling on diet, nutrition, exercise, mental health, and stress management; and use of medications.
The analysis included 9362 visits related to headache, which represented approximately 144 million visits during the study period. Almost 75% of the patients were women, and their mean age remained the same during the study, at approximately 46 years.
The study showed that advanced imaging, including CT or MRI, increased from 6.7% of visits in 1999-2000 to 13.9% in 2009-2010 (P < .001), as did referrals to other physicians, which rose from 6.9% to 13.2% (P = .005).
Although rare, there are "real concerns" about kidney injury due to use of contrast dye and radiation during imaging tests, commented Dr Mafi.
The study showed that during the same study period, counseling for headache prevention declined from 23.5% to 18.5% (P = .041).
But there were also somewhat encouraging results. For example, use of opioids and barbiturates, which are not recommended for headache, remained the same at approximately 18%.
"That's still quite a high number for a discouraged medication, so there's lots of room for improvement," commented Dr. Mafi.
Also, preventive medication for migraine, such as verapamil, amitriptyline, propranolol, and topiramate, nearly doubled — from 8.5% to 15.9% (P = .001). Abortive therapies, such as triptans and ergot alkaloids, rose from 9.8% to 15.4% (P = .022).
Use of nonsteroidal anti-inflammatory drugs and acetaminophen remained stable at roughly 16%.
The trends remained after adjustment for age, gender, race, geographic region, insurance status, symptom duration, urban location, and whether the physician was identified as the primary care practitioner. As well, there were similar trends between visits related to migraine vs nonmigraine headache, although patients with migraine received triptans/ergot alkaloids and preventive therapies more often, and their use of opioid or barbiturates was higher.
Use of CT/MRI rose more rapidly for those with nonmigraine headache, as did referrals to other physicians.
Acute vs Chronic
As for acute vs chronic headache, again the trends were similar. Use of CT/MRI appeared to rise more rapidly among patients with acute symptoms, although this difference did not achieve significance.
In addition, patients with chronic headache had lower adjusted odds of receiving referrals to other physicians (odds ratio [OR], 0.59; 95% confidence interval [CI], 0.42 - 0.82) or undergoing advanced imaging (OR, 0.47; 95% CI, 0.35 - 0.63) compared with other presentations. However, there were no significant differences across time as trends in referrals and imaging still nearly doubled for both groups.
Numerous factors are driving these trends, including a growing number of assertive and demanding patients, the authors suggest. "They come in and say 'I need an MRI for my headache' as opposed to 'I have a headache'," said Dr Mafi, adding that MRI and CT are more available now than ever before.
As well, physicians have an incentive to make patients happy because they are increasingly being rated on satisfaction surveys, said Dr Mafi.
There are also financial incentives for physicians to do more testing and concerns about legal liability if tests are not ordered.
Time constraints are another contributing factor. "There is simply not enough time during the visit to counsel" patients on making lifestyle modifications to help treat their headache, said Dr Mafi.
Reversing the trends will require a change in approach to reimbursement that relies less on the physical clinician visit and more on new technologies, said Dr Mafi.
"Rather than lengthen the visit or pay doctors more, I think we need to move away from that 20th-century mindset and really think about reimbursing care across a continuum of time," he said. "We need to think about reimbursing high-quality care at any time, whether it's electronic or through a secure email message between the patient and physician, or an electronic visit or telemedicine visit where patients can contribute to their records online and have the doctor provide feedback."
Appropriateness Unclear

For a comment, Medscape Medical News reached out to Elizabeth Loder, MD, chief, Division of Headache and Pain, Brigham and Women's Hospital, Boston, Massachusetts, and immediate past president, American Headache Society (AHS), who headed the AHS "Choosing Wisely" project that looked at opioid prescribing.
The new study was well done, has "some fascinating findings," and is important in light of the fact that headache treatment and management trends are a neglected medical problem, said Dr Loder.
However, she raised several issues about interpretation. For one thing, she pointed out that the NAMCS and NHAMCS do not provide information that would help determine whether imaging studies were appropriately or inappropriately ordered.
"In clinical practice, we see both underuse and overuse of imaging studies. Patients with complex, refractory chronic headache problems frequently have multiple — usually unnecessary — imaging studies. In contrast, it remains common for us to see in a headache clinic patients with worrisome presentations of headache who have not been imaged."
The data suggest that much of the increase in imaging may be due to an increase in acute as opposed to chronic headache, said Dr Loder. "This is exactly the situation where imaging is most likely to be appropriate."
As well, the results show that imaging is more common in patients with nonmigraine headache rather than migraine headache. "Again, this is a situation where imaging may well be appropriate."
Dr Loder stressed that when the AHS formulated its "Choosing Wisely" recommendations, the committee felt that evidence to discourage imaging was strong only for patients with stable headache who met criteria for migraine.

According to the recommendations, imaging in patients without migraine is not necessarily inappropriate.
"The proportion of scan abnormalities is higher in patients with nonmigraine headaches and we did not feel evidence was sufficient to discourage imaging in those cases."
Dr Loder also noted that the increase in imaging and referrals has occurred alongside an "enormous downward pressure" on the time physicians can devote to patient concerns during an office visit. Physicians have to spend more time on paperwork, electronic medical record "meaningful use" requirements, and other things, she said.
"Ordering tests and making referrals are both relatively quick ways to demonstrate concern for a patient's symptoms and maintain patient satisfaction."
She pointed out that although some guidelines or recommendations encourage physicians to counsel about diet, nutrition, and lifestyle, these are based only on expert opinion. "The evidence that this type of counseling actually improves patient outcomes is thin to nonexistent."
She also noted that the "Choosing Wisely" recommendations were developed on the basis of processes that are less rigorous and detailed than those used to create actual guidelines (eg, those developed by the American College of Physicians in 2000), and the two probably should not be confused.
Low Value

"'Choosing Wisely' recommendations are intended to identify practices that often — although not always — represent low-value care and that patients and physicians should discuss and question," said Dr Loder. "That is not the same thing as saying they are always inappropriate."
According to these recommendations, situations exist where the use of opioids and barbiturates may be appropriate, although they should not be first-line treatments in most situations, said Dr Loder. Similarly, the recommendations encourage the use of advanced imaging with MRI rather than CT in nonemergent headache for which imaging was thought to be appropriate.
"I think the authors are overstating the case for limiting imaging studies when they say that there is 'broad agreement' on these issues and characterize these things as 'low-value services.' They are not inherently low value — they are low value only in specific contexts."
Dr Loder found it "very interesting" that among those presenting with headache, women were significantly less likely than men to have imaging studies.
Dr Mafi and Dr Loder have disclosed no relevant financial relationships. Dr Loder is acting director of research at the BMJ but noted that although she is paid for that work, her comments do not necessarily reflect the views of the BMJ, the AHS, or Brigham and Women's Hospital.
J Gen Intern Med
. Published online January 8, 2015.
Abstract
Study Highlights
Researchers used data from visits recorded in the NAMCS and NHAMCS between 1999 and 2010 to evaluate the treatment of patients with headache. These surveys recorded information from 112 primary geographic sites around the United States.
All visits in the current study featured a primary diagnosis (80.8% of the sample) or secondary diagnosis (19.2%) of headache. Researchers excluded visits that included warning signs of a potential serious cause of headache, such as fever or neurologic examination findings.
Researchers evaluated the application of 4 standards of quality of care:
Minimizing the use of advanced imaging, such as CT or MRI
Minimizing referrals to other physicians
Offering clinician counseling on lifestyle modifications to treat headaches
Avoiding the use of opioids and barbiturates in favor of preferred medical treatment
The main study outcome was adherence to these best practices across time. Researchers stratified their results based on the diagnosis of migraine vs nonmigraine headache and the duration of symptoms. They considered acute or new-onset headaches as the reference standard for evaluating the application of best practices.
Study results were also adjusted to account for age, gender, race/ethnicity, insurance status, whether the treating physician was the patient's primary care provider, and urban vs rural setting.
The researchers focused on 9362 office visits for headache. The mean age of the patients was 46 years, and three-quarters were women. More than 70% of patients were white.
The majority of visits for headache were for acute or new-onset pain.
The application of advanced imaging for headache increased during the study period, from 6.7% of visits in 1999-2000 to 13.9% in 2009-2010. The respective rates of referrals to other physicians were 6.9% and 13.2%.
The percentage of visits featuring counseling decreased from 23.5% in 1999-2000 to 18.5% in 2009-2010.
Regarding treatment, approximately 16% of patients were treated with acetaminophen or nonsteroidal anti-inflammatory drugs, with little change during the study period. Triptans and ergot alkaloids were prescribed in 9.8% of patients in 1999-2000 and 15.4% in 2009-2010. Treatment with preventive medications also increased, from 8.5% at the outset of the study to 15.9% in 2009-2010. Approximately 18% of patients received an opioid or barbiturate, with little change during the study period.
Patients with migraine headache were more likely to receive opioids or barbiturates compared with patients with nonmigraine headache.
However, nonmigraine headache was associated with higher rates of advanced imaging compared with migraine headache.
Chronic headache was associated with less imaging and fewer referrals compared with acute headache.
Compared with other physicians, primary care physicians were less likely to order advanced imaging and more likely to provide counseling to patients with headache.
Female gender was associated with lower rates of referral for imaging, but health insurance status failed to affect any of the study outcomes.
Clinical Implications
The prevalence of recurrent, severe headaches approaches 25%. There are approximately 12 million clinician office visits for headache per year in the United States. The inappropriate application of head CT imaging for headache has been implicated in promoting higher rates of cancer. The most common indication for inappropriate CT imaging is headache.
The current study by Mafi and colleagues suggests that physicians are actually doing worse across time in offering best practices to patients with headache, particularly regarding patient referrals and counseling. Rates of preventive medications for headache did increase across time in the current study.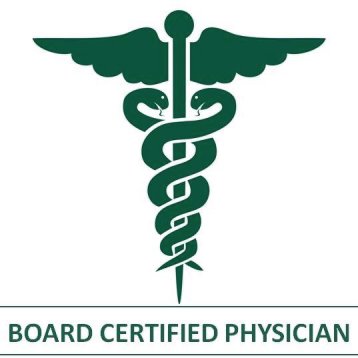 Two recent studies in the
Journal of the American Medical Association
are sparking fresh controversy over the effectiveness of, and need for, the
maintenance of certification
(MOC) requirements mandated by the American Board of Internal Medcine (ABIM.)
The studies in
JAMA'
s December 10 issue both look at MOC's impact on the costs and quality of patient care, although in different ways. The
first study
, led by ABIM's Bradley Gray, Ph.D., compared costs and outcomes for two groups of Medicare beneficiaries during the years 1999-2005: one group treated by internists who received board certification in 1991, and were thus required to recertify in 2001, and a second group treated by internists who certified in 1989, and were thus grandfathered out of ABIM's recertification requirements.
The study used a quality measure the annual incidence of ambulatory care-sensitive hospitalizations (ACSH) per 1000 beneficiaries. (The authors define ACSH as "hospitalizations triggered by conditions thought to be potentially preventable through better access to and quality of outpatient care.")
The study found no statistically significant association in ACSH growth between the MOC-required and MOC-grandfathered physicians, but did find a 2% slower growth in the cost of care provided by the physicians who had to recertify compared with the grandfathered cohort.
The
second study
, led by John Hayes, MD, of the Zablocki VA Medical Center in Milwaukee, Wisconsin, compared performance data of 71 MOC-required and 34 MOC-grandfathered physicians at four VA medical centers, including Zablocki, for 12 months starting in October, 2012. The ten performance measurements ranged from colorectal screening to blood pressure control to post-myocardial infarction use of aspirin. It found "there were no significant differences between those with time-limited ABIM certification and those with time-unlimited ABIM certification om 10 primary care performance measures."
While the study results might appear to provide ammunition to MOC opponents, an
accompanying editorial
by Thomas Lee, MD, MSc, chief medical officer for Press Ganey and a practicing internist, notes that "another assessment might be that the effect of MOC is unknown at best and that changes to its structure must be undertaken with caution and sensitivity to their effect on physicians' professional lives."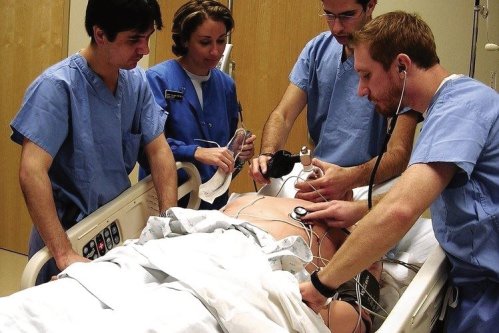 Lee points out that ACSH, the outcome measure used in the Gray-led study, "was designed to assess access to primary care in populations, not the quality of care delivered by individual physicians" and applied only to about 80 patients in each participating physician's panel. Moreover, "the 2% reduction in spending is as large or larger than the savings recorded by Medicare accountable care organizations in their first two years, so further study to determine if this finding is real and reproducible is critical."
(Gray and his co-authors note in their study that even small per-patient savings, when extrapolated over Medicare's nearly 50 million beneficiaries, would far exceed the costs of administering the MOC program.)
The most significant finding of the Hayes study, Lee says, is that all the performance measurements were significantly better than those of the general population, regardless of whether the patient received care from a MOC-required or MOC-grandfathered physicians, and thus "provide a reminder that healthcare today has become team-based."
In mid-December JAMA convened a webcast to discuss the studies' findings and answer questions. Judging by tweets accompanying the events, MOC's critics remain unconvinced of the value of ongoing recertification.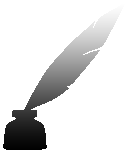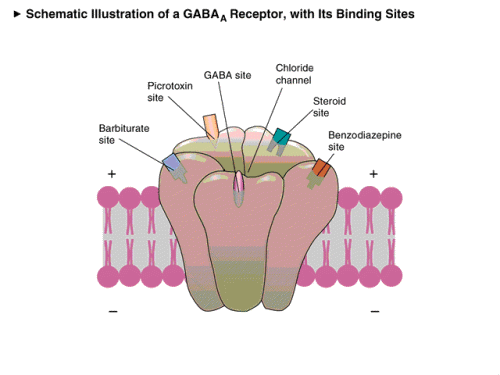 Orphan designated drug SAGE-547 was recently used successfully to treat super-refractory status epilepticus (SRSE) in two pediatric patients. The report by Broomall et al [1] is available at the 
Annals of Neurology
(online ahead of print).  SAGE-547 is being developed by Sage Therapeutics.
Super-refractory status epilepticus is frightening version of status epilepticus, which on its own can be a life-threatening condition (35,000 of a total of 150,000 die from it each year).  When a patient presents with status epilepticus, they are usually treated with benzodiazepines, and if no response, they are treated with second-line, anti-seizure drugs.
If the seizure persists after the second-line therapy, the patient is diagnosed as having refractory status epilepticus and placed into a medically induced coma. After 24 hours, an attempt is made to wean the patient from the anesthetic agents to evaluate whether the seizure condition has resolved.  If seizures persist following the weaning attempts, the patient must be maintained in the medically induced coma and is diagnosed as having super-refractory status epilepticus. There are currently no therapies approved for refractory, or super-refractory, status epilepticus.
SAGE-547 is a neurosteroid allopregnanolone that acts as a positive allosteric modulator of synaptic and extrasynaptic GABA receptors. Internalization of synaptic GABA receptors may be responsible for super-refractory status epilepticus.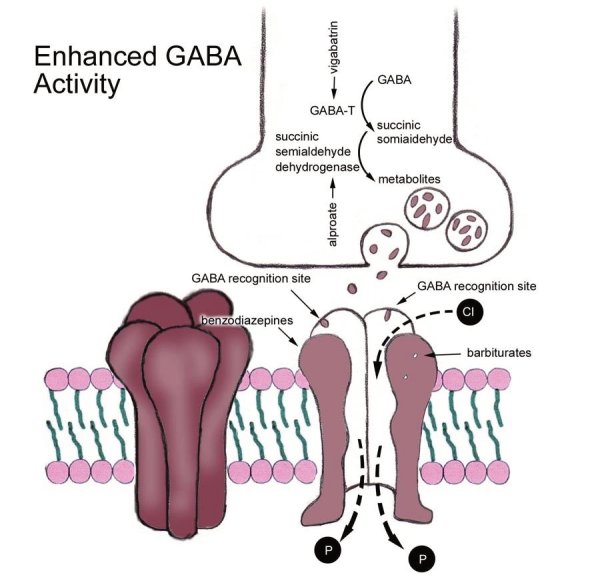 In the report by Broomhall and colleagues, treatment with SAGE-547 allowed the general anesthetic infusions for these patients to be weaned with resolution of status epilepticus. No drug-related serious adverse events were reported. Both patients were treated with SAGE-547 under emergency-use Investigational New Drug Applications.
Mark Wainwright, MD, PhD, director of the pediatric neurocritical care program at Northwestern University Feinberg School of Medicine and senior author of the study said:
"Refractory status epilepticus is a medical emergency with high risk for poor outcome. In both of these cases, the patient had been put in a medically induced coma to control seizures, and there were multiple unsuccessful attempts to wean the patient from anesthetic agents prior to treatment."
"There are no truly effective treatments for refractory status epilepticus - it is incredibly exciting to work with a new therapy that may help both pediatric and adult patients affected by this disorder."
According to a
press release
, the following is known about the two patients' treatment:
The first patient was treated at Ann & Robert H. Lurie Children's Hospital of Chicago, was an otherwise healthy 11-year-old girl who presented with SE caused by an autoimmune disorder with antithyroid and anti-glutamic acid decarboxylase antibodies. She received an infusion of SAGE-547 over five days, after which pentobarbital sedation was weaned and discontinued. Over the remainder of the hospitalization she had intermittent, controllable seizures. She was transferred for inpatient rehabilitation, regained her ability to walk, and is now back at home, continuing to show cognitive improvement, reading, doing arithmetic and playing the piano.
The second patient, a two-year-old girl, presented with SE associated with a febrile illness. SAGE-547 was infused over four days and tapered off between 96 and 120 hours. SE resolved after SAGE-547 treatment and 12 days following the completion of treatment with SAGE-547 all anti-seizure therapies were discontinued. She was transferred to inpatient rehabilitation and is now able to walk and speak. In both patients, there were no drug-related serious adverse effects detected by any of the laboratory tests used.
Stephen Kanes, M.D., Ph.D., chief medical officer of SAGE and co-author of the study stated:
"Our ongoing Phase1/2 clinical trial has yielded promising results in adult patients with super-refractory status epilepticus, and we are excited about the possibility of delivering this treatment to children, as well."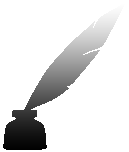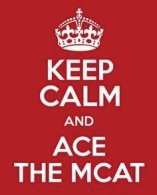 Historically, many congenital cardiac defects resulted in death in infancy or early childhood, with few individuals living into young adulthood. Through advances in modern cardiovascular care, there are now almost 1 million adults with congenital heart disease (CHD) living in the United States and, interestingly, more adults than children. As a consequence of these operative repairs and the added longevity, arrhythmias are increasingly common.

Mayo Clinic's campus in Rochester, Minnesota, is home to one of the largest adult CHD centers in the world and manages all types of CHD using a multidisciplinary team approach of cardiologists, cardiac surgeons and electrophysiologists. Many key insights into these complex disorders have developed out of research from this group, and it is seen as a leader in disease-specific syndromes such as Ebstein's anomaly and tetralogy of Fallot.
"Arrhythmias in this group are a major cause of hospital admission and morbidity in patients with CHD and also are the most common reason for late mortality," says
Christopher J. McLeod, M.B., Ch.B., Ph.D.
, congenital electrophysiologist at Mayo Clinic in Rochester. "Moreover, some of the rhythm abnormalities such as the atrial arrhythmias, which are often benign in the general population, are poorly tolerated and are associated with a substantial increase in mortality in this group."
Background

Some element of CHD is present in about 1 percent of live births. Of these, about half have milder forms of disease, such as atrial septal defects (ASDs) and ventricular septal defects (VSDs), while the remainder have more complex physiology, the most common of these being tetralogy of Fallot.

Symptomatic bradyarrhythmias can cause considerable morbidity and mortality. Pacemaker implantation is required in about 3 to 4 percent of patients with Ebstein's anomaly or ASD closure, but in more than 80 percent of patients who have complete transposition of the great arteries who had a Mustard or Senning operation or patients with congenitally corrected transposition of the great arteries.

Atrial tachyarrhythmias afflict at least a quarter of all individuals with CHD during their lifetimes. About half of patients with ASD repair after age 25 and nearly one-third of patients with tetralogy of Fallot develop atrial tachyarrhythmias. Ventricular arrhythmia and sudden cardiac death also are inextricably interwoven in this group of patients, as they occur in about a quarter of patients. This incidence is 25 to 100 times higher than in an age-matched control population, and risk stratification for implantable cardioverter-defibrillator (ICD) implantation for primary prevention remains a major hurdle.

The mechanism behind these arrhythmias can be inherent to the congenital anomaly, such as abnormalities in atrioventricular (AV) nodal function in the AV septal defects. However, bradycardias are most commonly seen as a consequence of the operative repair, either in the early postoperative period or later due to fibrosis developing in the context of prior operative scars. Tachycardias most commonly have a reentrant mechanism and typically propagate in areas affected by the presence of patches, suture lines or late fibrosis.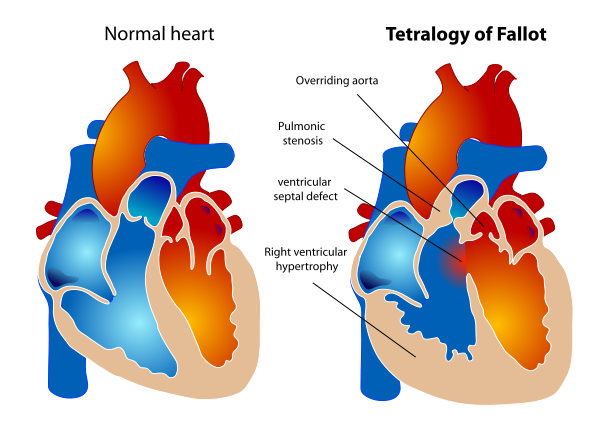 Tetralogy of Fallot
Ventricular tachycardia is the most common cause of late mortality in this group of patients, and ICD implantation plays a firm role in preventing sudden death. As tetralogy of Fallot is the most common complex congenital heart syndrome, ICD therapy, electrophysiology studies, and surgical and percutaneous ablative intervention have been well-studied in this group of individuals.

Atrial tachyarrhythmias are also a frequent cause of morbidity and are seen in around a third of patients; this is typically an intra-atrial reentrant tachycardia that is amenable to ablation and less so to medications. Anti-arrhythmic medications are useful adjuncts in addressing these rhythm abnormalities in symptomatic patients, but they are limited by long-term toxicity and poor efficacy.

Ebstein's anomaly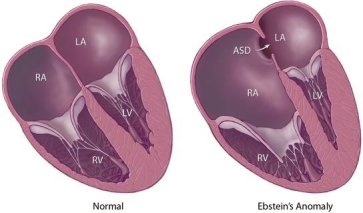 Ebstein's anomaly encompasses a wide spectrum of maldevelopment of the tricuspid valve, massive right atrial dilation and underdeveloped right ventricular function. Accessory pathways are present in at least one-fifth of patients with Ebstein's anomaly, almost always right-sided (or concordant with the side of Ebstein valve in case of transposition) and not infrequently multiple. Catheter ablation is highly effective in eliminating these accessory pathways and should be considered as first-line therapy.
Atrial arrhythmias are especially common in this group and, importantly, can conduct rapidly to the ventricle via the accessory pathway, resulting in hemodynamic deterioration, syncope and even death. In the setting of atrioplasty, maze procedures and prosthetic valves, these atrial rhythm abnormalities can be complex and frequently require ablation or anti-arrhythmic drug therapy or both.

Atrial septal defects

ASD is one of the most common congenital cardiac anomalies and is associated with a high incidence of atrial arrhythmias that increase in frequency as the patient ages. The later in life the ASD is repaired, the more likely atrial arrhythmias are to develop. Closure does not mitigate the development of arrhythmias, and with the advent of percutaneous ASD closure devices, can in fact complicate management. In addition, significant thromboembolic complications have been observed in patients who had ASD closure performed in the third decade or older, affecting up to a quarter of these patients.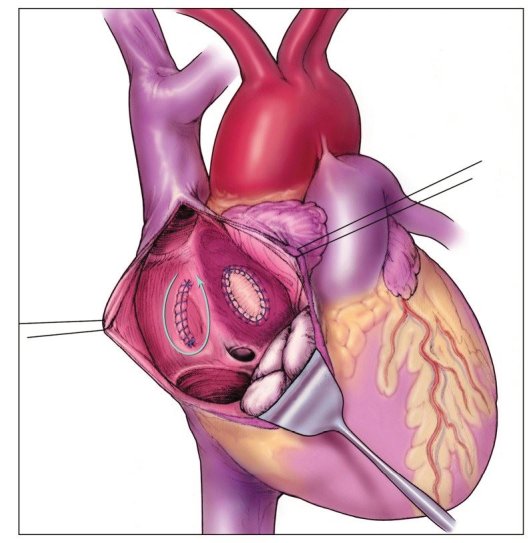 Therefore, anticoagulation should be mandatory if atrial arrhythmias develop and should be actively sought using ambulatory monitoring. Intra-atrial reentrant tachycardia circuits around a patch or suture line frequently underlie the abnormality, and ablative therapy is often first-line treatment.
Prior maze procedure

Modified Cox-maze operations are a common, safe and highly effective surgical method of restoring sinus rhythm in patients with CHD and atrial fibrillation or flutter. These interventions are most commonly performed at the time of CHD operations and can be unilateral or bilateral depending on the underlying congenital lesion. Unfortunately, patients with prior maze procedures can develop breakthrough atrial tachyarrhythmias at points of incomplete atrial block. This development is substantially less common with traditional cut-and-sew maze procedures than with open surgical radiofrequency or cryotherapy approaches.

The maze procedure is not free of complications; the extensive transmural lesions not only potentially interfere with sinus and intra-atrial conduction but also likely disrupt atrial innervation. Sinus node dysfunction, atrial bradyarrhythmias and tachyarrhythmias, and chronotropic incompetence are not uncommon sequelae, and pacemaker implantation is frequently necessary.

New postmaze atrial tachyarrhythmias can develop around and through the incomplete maze lesions, and ablation of intra-atrial reentrant tachycardia in this setting is frequently undertaken. Anti-arrhythmic drug therapy is also relied on in this context, and atrial anti-tachycardia pacemakers can be of added utility in this particular type of atrial arrhythmia.

Management

It is critical for clinicians to recognize that patients with congenital defects (and repairs) have not been included in any of the large atrial fibrillation trials such as the Atrial Fibrillation Follow-Up Investigation of Rhythm Management (AFFIRM) and How to Treat Chronic Atrial Fibrillation (HOT CAFE) rate-versus-rhythm studies, any of the anticoagulation trials evaluating risk stratification schemes such as CHADS2, or efficacy trials involving novel anticoagulation agents. Each patient therefore needs to be carefully evaluated and treated on an individual basis at a center specialized in adult CHD.

"Importantly, for any atrial tachyarrhythmia that is associated with hemodynamic instability, synchronized direct current cardioversion should be utilized without delay," says Dr. McLeod.

Anti-arrhythmic drugs remain a cornerstone in the management of atrial arrhythmias in CHD patients; however, most anti-arrhythmic drugs should not be routinely used in this patient group because of the risks of proarrhythmia. Important differences in management are highlighted as follows:

Ablation

Radiofrequency catheter ablation is now utilized early in the course of many adult patients with atrial tachyarrhythmias, particularly for atrial arrhythmias. Radiofrequency catheter ablation in these patients can be challenging and should be referred to experienced centers. Although early success rates are excellent even in the most complex defects, long-term recurrence rates remain suboptimal, especially when multiple circuits coexist and atrial scars are abundant. The reentrant circuit can often be modified sufficiently to reduce symptomatic recurrence and improve anti-arrhythmic drug therapy or pacing efficacy.

Device therapy

Similar to acquired heart disease, symptomatic bradyarrhythmias require permanent pacing, but knowledge of intracardiac and vena caval anatomy is critical. To avoid thromboembolic complications, epicardial pacemaker placement is mandatory if a residual intracardiac shunt exists. Coronary sinus lead placement can also be utilized in selective cases where the tricuspid valve cannot be crossed, and atrial anti-tachycardia devices are typically reserved for patients who also present with bradycardia. ICD implantation is frequently appropriate, and the newer subcutaneous ICD systems provide a useful alternative in selected groups.

Anticoagulation therapy

Anticoagulation therapy should be considered in CHD patients as soon as an atrial rhythm disturbance is identified. Patients with Fontan circulations or reduced ventricular function have low flow states in the heart and are at high risk of thrombus formation within the atria. Patients with repaired ASD also appear to be at considerable risk of thromboembolic complications in the setting of atrial arrhythmias, accounting for about one-fifth of late deaths in one series.

"The use of conventional thromboembolic risk-assessment scores, such as CHADS2, has not been evaluated in these patient groups and likely is inappropriate," says Dr. McLeod. The newer oral anticoagulant agents such as dabigatran, rivaroxaban, and apixaban also have not been specifically studied in CHD patients.

Summary

Atrial and ventricular arrhythmias are a major cause of late morbidity and mortality in this group of patients and should be managed at a specialized center. The Center for Congenital Heart Disease and the Heart Rhythm Clinic at Mayo Clinic in Rochester continue to be at the forefront in the multidisciplinary management of these complex patients who typically require multimodality strategies involving anti-arrhythmic drugs, detailed electrophysiological studies, radiofrequency catheter ablation and device therapy.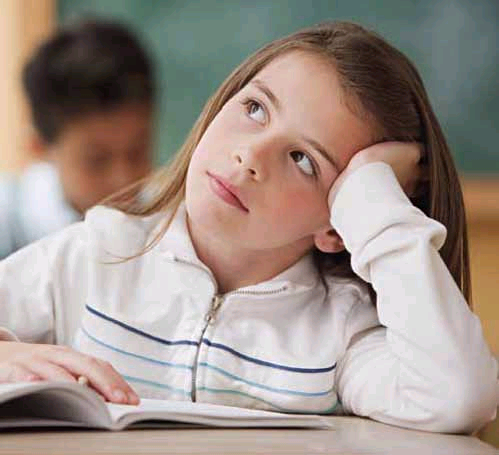 A thing that happens to me often is being stopped on campus by students seeking medical advice. Some doctors shutter at the thought, but I truly don't mind. The students all know that I am happy to help. Besides, they pay me in almonds. Yeah, my favorite food. How can I resist? So I gladly indulge them. But what's really peculiar, is sometimes the questions come  in volleys and with similar issues at stake, and of course, can turn very interesting.
This week, I was asked about seizure disorders by two different students who attend one of the colleges where I teach. In both encounters, the students had similar stories. Both of them have a child with an apparent learning disability. In each case, the child was noticed by teachers in public school to be distractible, and slow to move forward in their schoolwork.

One of the college students was leaving for Denver so that her 7 year old could have a special Electroencephalogram (EEG) performed, as the child's doctor was suspicious for "Absence Seizure Disorder." Her question to me was "Can some seizures be confused for learning disabilities and be treated incorrectly?" "Of course", I said, "yes they can." They can even be made to worsen with some medications. Which brings me to the other mom and student.

The second college student stated that her 8 year old daughter had been "diagnosed" by school authorities as having attention deficit disorder. After seeing the doctor, who had all school documents in hand, her daughter was started on methylphenidate, as the doctor agreed with the school.

This mom's question to me was " The doctor, was he supposed to get an EEG? He didn't even really examine my daughter, he just read the reports." My answer was. "You're kidding, right?" An EEG, in my opinion, is a test that should always be a part of an Attention Deficit work up. She was understandably upset, as she thought the medicine was making her daughter worse. She wanted to know who I recommend for pediatric neurology. We had a good talk, and she walked away with the names and numbers of two pediatric neurologists here in Colorado Springs.

Here's the deal. Certainly most children with attention deficit, be it Attention Deficit Disorder (ADD), or Attention Deficit with Hyperactivity Disorder (ADHD), reveal a true organic distractibility and difficulty with task operations, a seizure disorder we call "absence seizures", could easily be overlooked in a work up for attention deficit. The physical aspects of this seizure when witnessed, can be as subtle as a break  in speech or a couple of blinks of the eyes, and no one is the wiser without investigation. Even the postictal state is difficult to observe unless the patient is pressed.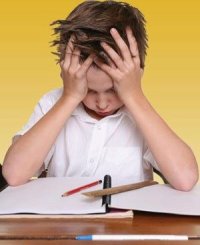 Trust me, if a child has ADD or Absence Seizure, the whole family is taken to task, and totally stressed out. I always encourage every family who engages my help, to get in addition to a thorough neurological examination and work-up, a complete EEG. It is tragic when a young one is suffering seizures and is prescribed powerful drugs to treat ADD when all they needed was their seizures stopped so they could actually see the words on the board, let alone their textbooks. Any drug currently indicated for ADD or ADHD will worsen or induce seizures.

Statistically speaking, ADHD has been associated with childhood epilepsy in a range from 8 to 77%, depending on the sample studied, and the criteria used for diagnosis. That some data reveal a chronicity greater than two thirds is hugely concerning. This, especially in the current teaching environments, where children are easily thrust into a world that seems to embrace the latest diagnosis envogue, ADHD. This "If you don't understand it, medicate it" nonsense, needs to be eyed carefully by the evaluating physician. Shielding ourselves from the prejudging of other providers is critical.

Although, with all you see  and hear at schools across North America, in the general population, the prevalence of ADHD is only 5%, with the majority of affected children having ADHD combined type. That means 95% of our children, don't have it.

With this, I want to remind my readers of the seizure type we call "Absence" or "Petit-Mal". And don't forget "Temporal Seizures" also known as "Complex Partial Seizures", which can be as simple as an odd sensation like a tingling, a Deja-vu, or an odd smell, and generally ending without a postictal state. Unless you are a seasoned neurologist, you'll miss it without an EEG.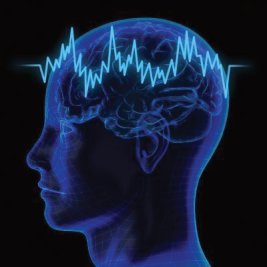 So here's the quick and dirty. Absence seizure involves a brief, sudden lapse of consciousness, being more common in children than adults. Someone having an absence seizure may appear to be staring into space for a few seconds, or so subtle, it's missed all together.
Compared with other types of epileptic seizures, absence seizures appear mild, but they can be dangerous. Children with a history of absence seizure must be supervised carefully while swimming or bathing because of the danger of drowning. Teens and adults may be restricted from driving and other potentially hazardous activities.

Absence seizures usually can be controlled with anti-seizure medications. Some children who have absence seizures, can also suffer generalized tonic-clonic seizures (Grand-Mal). Thankfully, many children outgrow absence seizures in their teenage years. Signs of absence seizures include:
Vacant stare
Absence of motion without falling
Lip smacking
Eyelid flutters
Chewing motions
Hand movements
Small movements of both arms
Absence seizures last only a few seconds. Full recovery is almost instantaneous. Afterward, there's usually no confusion, but also no memory of the incident. Some people experience dozens of these episodes each day, which interferes with their performance at school or work.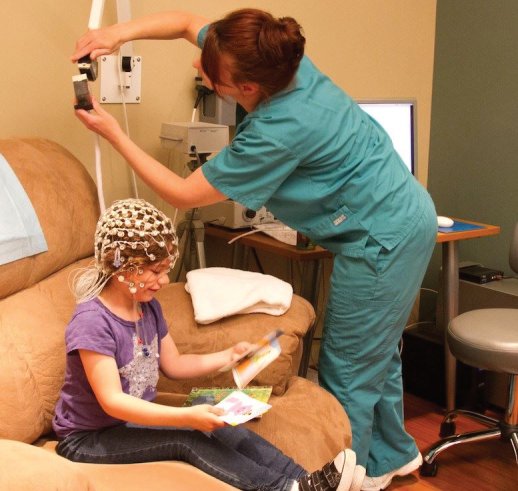 Absence seizures in a child may occur for some time before an adult notices them, because they are so brief. A noticeable decline in a child's learning ability may be the first sign of this disorder. Teachers may comment about a child's inability to pay attention.
Treatment of patients with Absence Seizures has a tiny medicine cabinet, as many medications which were used in the past, have been found to be more seizure inducing than therapeutic and are contraindicated in the treatment of this type of seizure. Generally 3 medications are stalwarts in initial therapy.

Valproic acid has been a great addition to treating many seizures, but is a tried and true approach to Absence seizures since 1982. The always useful ethosuximide is good too. There has been work with Lamotrigine, but because of its ominous side effects, in addition to its now well established poor to fair results, it should be a last option.


Of note: In July, the Food and Drug Administration, approved the first EEG test to help diagnose attention deficit hyperactivity disorder in children and adolescents aged 6 to 17 years.
We will discuss more on seizure disorders in future posts. Until next month, take awesome care of your patients, and make sure you make them glad they met with you today. I can be emailed at
[email protected]
.

Dr. Counce

/