Shopping Cart
Your Cart is Empty
There was an error with PayPal
Click here to try again
Thank you for your business!
You should be receiving an order confirmation from Paypal shortly.
Exit Shopping Cart
The Venture 17 Division Of Education
THE CONSERVATORY OF MEDICAL ARTS AND SCIENCES

THE SEARCHLIGHT MESSENGER
| | |
| --- | --- |
| Posted on September 6, 2011 at 9:31 PM | |
Kidney stones! They hurt! And they're on the rise. That's right. They're becoming more and more common. They're becoming what many would consider epidemic.  Everywhere you turn, someone says something like, "yeah, I had one last spring, put me down for 3 days. It was so bad I puked for 2 days, even while I was on all that medication". There's more, "It's the most excruciating pain I've ever had and that was my second one". Or this one, "Where's Bob? Heard he was in the hospital with a kidney stone, again!"
 What's going on? Why are more and more people being diagnosed and treated for this problem? As a physician I have seen many presentations of this extremely painful condition, moreover, just this last year, I had 3 friends who were not patients, people I consider very healthy, who had struggled with this problem.

One was a very young professional woman I work with who practices a very healthy lifestyle, and I have to tell you I was astounded by her graphic complaint of pain, loss of work, and fear of continued attacks. Truly afraid of another stone, this young lady is in her twenties, is a physical trainer, and says there was no family history of urinary stones until her protracted presentation to an emergency room last spring with a stone in her right ureter.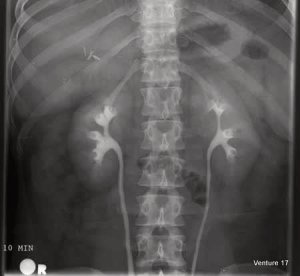 What's going on? First, you should know that there is a well known region in the United States called "the kidney stone belt". It exists basically for three reasons. First, it's warm. Second, dehydration is common because it's warm, and thirdly, folks there, eat greens. You guessed it, the south, "The Bible Belt".
People here, are in the heat about 8 months out of the year.  Dehydration at the kidney level tends to form crystals of ionic electrolyte minerals we process daily, like calcium, uric acid, and cysteine, the products of metabolism that our bodies excrete regularly, the biggest of these being calcium. But what's interesting, is it really isn't the calcium that's the culprit in most kidney stones. It's another salting agent we call oxalic acid. And when it acts on calcium it becomes the salt, calcium oxalate.

Oxylates are a huge component of "greens". Very popular in the south, collard, spinach, mustard greens, and even Polk salad are full of the stuff. Moreover, a well indulged product of southern living, "iced tea", is packed with this salt. The result is a lot of excruciating back pain and kidney disease induced by lifestyle, and climate. The southern states are well known harbors of kidney stone disease, Arizona being number one.
So why is it happening everywhere now? The twenty first century lifestyle is the likely culprit. Consider that we are a people on the constant move. More mobile than ever, we are not tethered to our walls or desks with our telephones anymore. Even information is mobile, we carry our phones and the ever-present internet with us everywhere. With this, we reach for quick fixes when we're not wired in, or maybe I should say, wirelessed in.

What has become a huge fad in the last 15 years, is we are drinking more and more coffee at places like, "Java The Hut", "Starbucks", "Dunkin Donuts" and other coffee shops, and really, not just for style, but for effect. Keep in mind that caffeine not only picks us up, but it inhibits an important chemical in our bodies called antidiuretic hormone (ADH), a compound that acts on the distal convoluted tubule of the unit of the kidney called a nephron. ADH works to conserve fluids in our bodies. So caffeine dehydrates directly, and can help promote and concentrate crystals in the kidney.

We also drink alcohol, which also inhibits ADH as well as cause dehydration through respiration and "insensible water loss", which exacerbates an already dehydrated state. And in our furious business lifestyles, we run around dehydrated most of the time because we do not drink enough water anyway.

The most common of urinary stones is the "calcium oxalate stone". These are spiculed, mace like and barbed stones which stick and cut on their way out of the kidney after being dislodged. This sounds scary, but usually isn't very painful, although, sometimes very uncomfortable. Uric acid and other stones can do this too.
What you should understand is that the ureters, the tubes that connect the kidneys  to the bladder, although very tough, and  can withstand squashing and stabbing, do not do well with distension. If a stone lodges somewhere in this tube on its way down, the result is urinary distension behind the stone and excruciating pain described by some women, as intense as the pain of end stage labor contractions! This condition is called "hydronephrosis" and is the real center of kidney stone pain.
Generally a patient presents to the emergency room in fulminate pain, there is usually but not always, vomiting. We give pain medication and antiemetics which palliate pain and also allow the ureter to relax and allow stone passage. We do "stone hunts" with the CAT scanner, generally sending you home with more medicine, and arranging follow up with a kidney surgeon, called a Urologist. Yeah, if things get worse they either blast the stone with ultrasound (The Lithotripter) or operate.

What's really new is the movement toward alternative medicine, which in recent years shows fascinating results. Although based mostly on anecdotal studies, these therapies have become the most utilized for kidney stones in the western world. One technique is to dissolve the stones instantly with combinations of oils and herbs. Another, which is described as quite common in Europe, is to drink cola and eat asparagus. The method we have found most intriguing for calcium oxalate stones is the "olive oil and lemon juice" technique. This method is described all over the web.

As a physician, I look at these treatments with a raised eyebrow, however, having spoken to many biochemists regarding these techniques, it is very possible that these compounding  therapies work to dissolve the spicules on small stones, allowing them to pass without creating blockage. I have to say, that if I have a kidney stone, I would be tempted to try a little olive oil and lemon juice over fentanyl and phenergan any day. I certainly don't care to be operated on.
Ultimately, it seems very important that we watch our hydration, and be careful with those greens, not to mention all that iced tea.   
Dr. Counce


Categories: Medical Advise
/