Shopping Cart
Your Cart is Empty
There was an error with PayPal
Click here to try again
Thank you for your business!
You should be receiving an order confirmation from Paypal shortly.
Exit Shopping Cart
The Venture 17 Division Of Education
THE CONSERVATORY OF MEDICAL ARTS AND SCIENCES

THE SEARCHLIGHT MESSENGER
| | |
| --- | --- |
| Posted on May 19, 2012 at 6:04 PM | |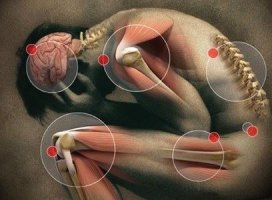 From the first description of
paralysis agitans
in "
An Essay on the Shaking Palsy
" by James Parkinson in 1817 to the treatment of patients using levodopa developed by Arvid Carlsson, scientists and physicians have been working toward understanding and treating parkinsonian symptoms since the discovery of the disease. New research is furthering these goals by advancing the extent of knowledge needed to treat and eventually cure this disorder. Areas currently being studied include research into the development and progression of Parkinson's disease (PD) with emphasis on the improvement of existing parkinsonian models and novel treatments including gene therapy and stem cells.
Parkinson's disease (PD) is a neurodegenerative disorder of the central nervous system with death of dopamineric cells in the substantia nigra creating common motor symptoms. One of the most difficult problems scientists have encountered with PD has been developing an animal model representative of the human disorder. Since PD is only known to occur in humans, researchers have been experimenting with recreating similar neurodegenerative damage in the rat brain with focus on the role of the protein α-synuclein. This protein is the primary structural component in Lewy bodies which are found inside nerve cells of a PD patient.
Researchers Ulusoy, Decressac, Kirik, and Bjorklund (2010) have recently developed a more authentic model using adeno-associated virus (AAV) and lentivirus (LV) vectors to trigger overexpression of α-synuclein. These viruses have desirable characteristics for use as vectors in gene therapy as AAV infects humans but is not known to cause disease or integrate into the genetic material of the host and LV can transfer large amounts of genetic information into cells including non-dividing cells. By using these viral vectors to silence, express, or over express certain genes, scientists will be able to replicate PD models exhibiting damage and symptoms more analogous to the actual disease thereby creating a stronger correlation between successful research conducted on the animal model and the transference of this success to the actual patient.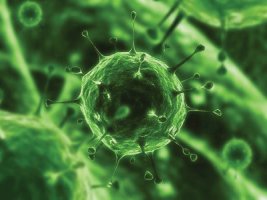 AAV has also been utilized in recreating dyskinesias, or involuntary movements, of PD patients. Cao, Yasuda, Uthayathas, Watts, Mouradian, Mochizuki, and Papa (2010) used AAV vectors to over express DeltaFosB. This transcription factor is found to be over expressed in the striatal neurons after chronic dopaminergic drug exposure and believed to be correlated with the PD patient's diskinesias (Cao et al., 2012). Research supported their hypothesis leading to the speculation that, in future research, a decrease of the expression of this transcription factor could theoretically decrease certain PD patient symptoms.
Stem cell research, though controversial [in the recent past], is proving to be invaluable in the study of Parkinson's disease. Mesenchymal stem cells from human umbilical cords can be easily obtained after birth while posing no risk to the infant. Recent discoveries involving mesenchymal stem cells comes from Xiong, Z. Zhang, Huang, Chen, Z. Zhang, Jia, Xiong, Liu, Cao, Liang, Sun, Lin, Wang (2011). These researchers transplanted modified stem cells into a hemiparkinsonian rat. The cells were modified with an AAV mediated delivery of human vascular endothelial growth factor (VEGF). VEGF is thought to be responsible for creating new blood vessels. The transplanted stem cells differentiated into dopaminergic neuron-like cells with the VEGF significantly enhancing this differentiation and reducing the loss of dopaminergic neurons in the substantia nigra (Xiong et al., 2011).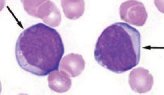 Other types of stem cell-based therapy involve human induced pluripotent stem cells (hiPCSs) which are similar to embryonic stem cells. HiPCSs, however, are derived from non-pluripotent cells, such as fibroblasts, by reactivation of pluripotent factors within the cell. Two common methods through which cells can be reprogrammed are viral or protein-based induced expression. Rhee, Ko, Chang, Yi, D. Kim, CH. Kim, Shim, Jo, BH. Kim, H. Lee, SH. Lee, Suh, Park, Koh, SH. Lee, Lanza, KS. Kim, and SH. Lee evaluated the safety of the different methods and found that virus-based hiPSCs exihibited early cell death and apoptosis during subculturing, a process in which cells are transferred to a fresh growth medium with the desire of prolonging life or increasing the number of cells in a culture (Rhee et al.'s, 2011). Protein-based hiPSCs, however, were expandable without senescence and were more similar to dopamine neurons. Furthermore, when transplanted these cells significantly reduced motor deficits in rats (Rhee et al., 2011).
As researchers begin to understand more about the development and progression of PD, attempts are being made to lessen or halt the pathogenesis of this disease.  A particular area of study involves the tumor necrosis factor (TNF), a multifunctional, pro-inflammatory cytokine or signaling molecule. Researchers Harms, Barnum, Rhun, Varghese, Trevino, Blesch, and Tansey (2011) believe neuroinflammation from TNF may play a role in the pathogenesis of PD. Using lentivirus encoded to act in opposition to TNF, rats were injected in their lesioned substantia nigra to discover if TNF inhibition delayed neurodegeneration. Harms et al.'s (2011) were successful, leading to a discovery that might one day be used in a clinical setting to prevent dopaminergic neuron death and delay motor symptoms in the PD patient.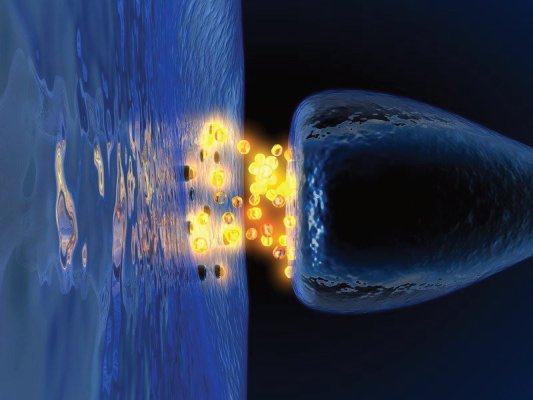 Other methods of treating PD patients may eventually include axon regeneration. It has long been thought that the adult central nervous system is incapable of restoring axons. Kim, Chen, Oo, Kareva, Yarygina, Wang, During, Kholodilov, and Burke (2011) suggest that reactivating intrinsic cellular programs may allow for the regrowth of axons in the nigrostriatal projection. Using AAV transduction, activation of protein kinase AKT and Mtor resulted in regrowth of axons from dopaminergic neurons to the striatum. These results were confirmed by histological analysis and behavior recovery (Kim et al., 2011).
The treatment of PD may soon benefit from the innovative use of gene therapy. Neurologix Inc. is currently in an ongoing phase II clinical trial of NLX-P101 (Diaz-Nido, 2010). NLX-P101 is an AAV vector encoding for glutamic acid decarboxylase (GAD). As the PD patient suffers from dopamine depletion in the striatum, functional changes occur in the subthalamic nucleus (STN). This area becomes disinhibited and disrupts control of body movement. It is believed that GAD enhances inhibition of the neurotransmission from the STN thereby decreasing STN over activation. Neurologix Inc. conducted a previous phase I clinical trial demonstrating a reduction of motor deficits in animal models (Diaz-Nido, 2011). This treatment is being researched in the hopes of improving the functional ability of patients in the early stages of PD.
A similar trial involving AAV2-GAD to improve basal ganglia function in parkinsonian animal models was conducted by Lewitt, Rezai, Leehay, Ojemann, Flaherty, Eskandar, Kostyk, Thomas, Sarkar, Siddiqui, Tatter, Schwalb, Poston, Henderson, Kurlan, Richard, Van Meter, Sapan, During, Kaplitt, and Feigin (2011). These researchers conducted a double-blind, sham surgery, controlled randomized trial in which bilateral delivery of AAV2-GAD in the STN was compared with sham surgery patients. At the end of six months, the AAV2-GAD group showed significant improvement compared with the sham group (Lewitt et al., 2011). This study demonstrates the efficacy and safety of one method where gene therapy could be used for neurological disorders.
Late in the course of PD, patients become less responsive to dopaminergic therapy and experience an on-off phenomenon. An advanced PD patient will exhibit the on phase with excess abnormal movements and the off phase with prolonged immobility. Sustained levodopa treatment eventually increases a patient's resistance to levodopa and the drug's ability to control smooth muscle movement which results in this phenomenon. In an effort to help a patient with symptoms partially unresponsive to levodopa, researchers administered electroconvulsive therapy to patients in an effort to increase sensitivity of postsynaptic dopaminergic receptors (Perez, Valldeoriola, Fernandez-Egea, Sanchez, Rami, Tolossa, Muniz, Marti, & Bernardo, 2012). It was discovered that the treatment only showed significant differences in the number of freezing episodes if administered during the on phase of the phenomenon (Perez et al., 2012).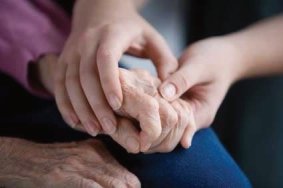 Over the last two hundred years, researchers and physicians have been working diligently toward assisting those living with the cell death and motor symptoms of PD. The development of better animal models will help to devise treatment that is as applicable to a human as it is to the animal model from which it was researched. In addition, gene therapy and the use of stem cells can allow for future treatment of neurodegenerative cells with patient specific, engineered cells designed to restore areas of the brain damaged by dopaminergic neuron death. Therefore, despite its devastating effects, there is hope that with new advancements in the understanding and treatment of this disorder, patients in the future will have more options for living with or perhaps even curing Parkinson's disease.
About the Author:
Tonya Meyerhoff, is an advanced Medical Laboratory Technology Student of Dr. Counce at the Intellitec Medical Institute. Tonya is admired by students and faculty alike. She is a true Lady and Scholar. The faculty of Intellitec Medical Institute expect great things from Ms. Meyerhoff, and would not be surprised to see her move toward a career in Medicine.
Categories: Student Post
/