Shopping Cart
Your Cart is Empty
There was an error with PayPal
Click here to try again
Thank you for your business!
You should be receiving an order confirmation from Paypal shortly.
Exit Shopping Cart
The Venture 17 Division Of Education
THE CONSERVATORY OF MEDICAL ARTS AND SCIENCES

THE SEARCHLIGHT MESSENGER
| | |
| --- | --- |
| Posted on July 14, 2013 at 9:53 PM | |
The following is an introduction to the recent article from "The Scientist" magazine. This article Shepherds in, a landmark event in the annals of the medical achievements of Man.
Most of my students have heard my lectures on "Our Current Definitions of Good Health", and what changed in the twentieth century to double Man's "Life Expectancy". Realize that Life Expectancy is not the same number we use for "The LifeSpan of Man", but the two measurements continue to move together in concert.
In 2011, the scientific community changed "The Life Span of Man" from one hundred years (where it has always been) to one hundred thirty years. Keep in mind that what we call Life Expectancy, changed from forty-three years in 1903, to eighty six years in 2003. Both of these figures are huge leaps. Prior to the Age of Enlightenment (The Sixteenth Century), most people didn't live much longer than thirty. So the questions are: What happened that doubled our Life Expectancy in one hundred short years, and what happened by 2010, measuring boldly, that our Life Span had reached an additional thirty years, and moreover, is expected to increase again in 2017, to one hundred seventy years.
When the scientific community makes this statement, they are also telling us that it is not difficult to reach the age of one hundred ten right now, given the access to medical advancements already in place.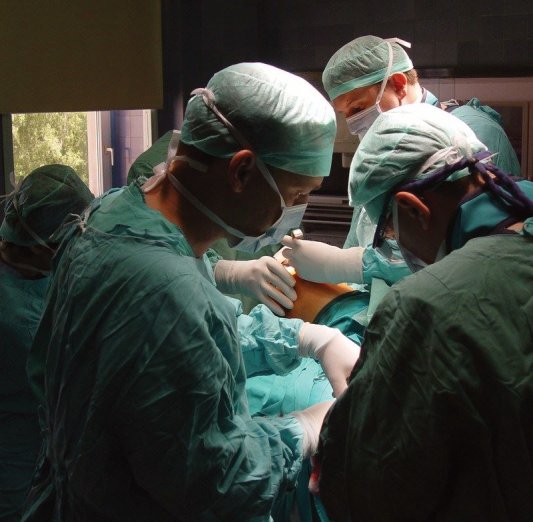 One hundred years ago, the top killers of Man were Trauma, Tuberculosis, Small Pox, Diphtheria, and Influenza. The top killers now? They are all diseases of aging. Heart Attacks, Strokes, Cancer, Diabetes, Obesity. And trauma still plays a huge role in dragging that "expectancy" number down.
I know what you're thinking. During the Twentieth Century, two world wars taught doctors how to triage and develop better and better trauma surgery technology as well as skill. Antibiotics created a paradigm shift in the treatment of disease. Don't forget kidney dialysis, cancer chemotherapy, and our pharmacologic weaponry, in addition to open heart surgery and transplantation.
These were responsible only for a small blip. The real winner was Prevention. Even with all of that "medical stuff", what really doubled our Life Expectancy in the twentieth Century, was Vaccination. Just ask any "Baby Boomer" physician in The United States if he has ever seen a case of Diphtheria, a disease with a 90% mortality rate.
What is now pushing us forward, are other prevention techniques. As our technology increases, we see the stem cell, artificial insemination, and nanotechnology taking us in directions only dreamed about ten years ago. The two Nobel Prizes awarded for Telomer Research speak for themselves with regard to our ability to manipulate the aging process of genes we call "programmed apoptosis" and slow down aging exponentially, in addition to our ability to understand cancer cells and why they grow unchecked. Yeah, we can turn that switch on, to halt aging, or turn the switch off, to kill cancer.
At the forefront of all of this is, Nanotechnology and our knowledge of The Genome. Our complete map of Human DNA is allowing us to remove dangerous congenital diseases, before our babies are even born. 
The article below is about an announcement from medical scientists, less than one week ago. Read on: 
 Dr. Counce
From "The Scientist"; July, 2013
The Next Generation Test Tube Baby
Abnormalities in the DNA of embryos account for the two-thirds failure rate of in vitrofertilization (IVF)—a procedure where eggs are fertilized by sperm in a dish, then later implanted in the uterus. Genetic tests exist to screen for embryos with chromosomal or genetic defects prior to implantation, but the tests are expensive and have drawbacks. Researchers at the University of Oxford have developed a relatively inexpensive next-generation sequencing technique that overcomes the limitations of previous tests, and has already been used in the IVF procedure that resulted in the birth of a baby boy in May. The research was
reported
Monday (July 8) at the
annual meeting
of the European Society of Human Reproduction and Embryology in London.
The new sequencing technique allows researchers to examine each embryo created with IVF for abnormal numbers of chromosomes, individual gene mutations, and mitochondrial genome mutations. The analysis can be completed in only 16 hours, meaning embryos do not need to be frozen awaiting test outcomes. The researchers claim the new test will be cheaper than current screening procedures, which can cost thousands of dollars.
"Next-generation sequencing improves our ability to detect these abnormalities and helps us identify the embryos with the best chances of producing a viable pregnancy," said
Dagan Wells
, a molecular geneticist at the NIHR Biomedical Research Centre at the University of Oxford, in a
statement
. "Potentially, this should lead to improved IVF success rates and a lower risk of miscarriage."
The new screen helped Marybeth Scheidts, 36, and her husband David Levy, 41, of Philadelphia, achieve a successful pregnancy, resulting in the birth of their son, Connor Levy, in May. The couple had tried to conceive naturally for 4 years and had also tried artificial insemination.
"Anything that is so significantly going to impact pregnancy rates is going to become standard," Michael Glassner, the fertility doctor at the Main Line Fertility Clinic where the screening procedure took place, told
BBC News
. He added that he thinks the test will become standard within 5 years.
"Our next step is a randomized clinical trial to reveal the true efficacy of this approach—and this will begin later this year".
Categories: Science Update
/