Shopping Cart
Your Cart is Empty
There was an error with PayPal
Click here to try again
Thank you for your business!
You should be receiving an order confirmation from Paypal shortly.
Exit Shopping Cart
The Venture 17 Division Of Education
THE CONSERVATORY OF MEDICAL ARTS AND SCIENCES

THE SEARCHLIGHT MESSENGER
| | |
| --- | --- |
| Posted on August 30, 2013 at 11:02 PM | |
The serial killer, Meningococcal Meningitis is upon us as students return to college campuses across North America.
Many in my readership have seen my previous articles on Meningitis, and again, it's that time of year, when every August, I write an article on this important subject. This year my article will be accompanied by a discussion regarding the state of the art in the management of this disease.  
Although there are many organisms that can induce meningitis, a crippling and often fatal disease, from parasites and bacteria, to viruses, and even fungi as was seen in the tainted steroid vials from the New England Compounding Center just this last year, the Meningococcal bacterium is relentless in its attack once it invades. A serious pathogen with weaponry that is both efficient, and nearly impossible to repel.
College students, whether returning to school or just starting this fall, should be warned, and remember that there is a killer loose on campus. Its name is Neisseria Meningitidis, also known as the Meningococcus. Yes, it causes meningitis, but this is just one of the specters of disease this killer brings. It is vicious and unwavering in its ability to take down even the most robust human. It can attack at multiple levels affecting multiple systems, taking in some cases, only hours from initial infection to coma and death. Nothing, it seems is spared. From stroke to cardiogenic shock and renal failure, it can kill before meningitis even gets a chance to set up shop.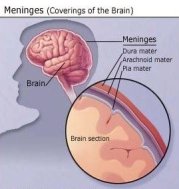 Although rare in the United States, it has caused epidemics in the United Kingdom and New Zealand, and is obviously an organism to be reckoned with. In addition to striking small children, it likes to attack robust men and women in their upper teens and early twenties. That's right, college students. And when it strikes, you feel like you have the flu; a few hours later, you are septic; in a few more, you are in septic shock. When the inflammation of the meningeal covering around your brain and spinal cord begins (meningitis), it's too late, and "you will find yourself alone in green pastures with the sun on your face, because you are in Elysium, and you are already dead!"
Imagine a college athlete at age 20 with everything going for him; a great school, academic success, strength and quickness, a full ride scholarship, popularity, and a life style envied by everyone. Then one October morning, he wakes up chilled, notices a mild fever, and he has a sore throat. He thinks "he's caught a cold", takes the usual remedies, and doesn't tell anyone he's "under the weather today", because, "it's just a cold", and all he needs is rest. The next morning, he is found dead in his dorm room by his team mates. They notice reddish-black "splotches" all over his body.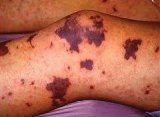 Unfortunately, this is the rule and not the exception in a meningococcal attack. Small children are done in by this predator even more quickly. It invades through intimate contact usually, but can be acquired from casual contact as well. The really bad thing with this organism, is its deliberate swiftness. Moreover, the agonizing death of shock and accompanying meningeal "tightening" which is brutally painful, and described by survivors, as the most agonizing torture they have every been through. Many say they would rather die than go through it again.  
Survivors usually lose limbs, go blind, develop renal failure, suffer heart attacks or strokes due to ischemia and dissolved blood vessels. The Meningococcus is a deliberate killer with no apparent goal except to take down its host rapidly. Scientists are always perplexed by infectious diseases like this one, which attack, then kill their host and themselves so quickly in the process.
What's happening? This organism secretes an endotoxin that attacks macrophages (white cells, whose job is to search and destroy invaders), creating circulating cellular debris, at the same time, eating away the intimal lining of our blood vessels, creating an immune reaction of cytokines. This is why many victims have severe petechiae and bruising almost immediately after infection, and of course, the reason the victim succumbs so swiftly.
We can kill this organism with antibiotics. He has never been one to show resistance to our antibiotic weaponry. The problem is that when the organism breaks down from penicillin or any other antibiotic we use, huge quantities of this endotoxin are released, the condition of the patient is exacerbated exponentially, and we gain nothing. The victims die outright or they are left crippled. There is no real treatment for an acute attack, but there is a vaccine! It is our only true and effective weapon right now, and yes, it works very well. Do yourself and others a favor and get the meningococcal vaccine. Realize that most schools require it now, before you start college.
Keep in mind that this is a stealthy organism. Fifteen to twenty percent of Americans are carriers. That means two out of every ten people you brush by, are harboring this organism without it causing illness to them, but they can infect you. It can be transmitted by sharing a cup or straw. Yes you can catch it from a casual kiss as well as sexual activity. Use your head, and keep your hands clean.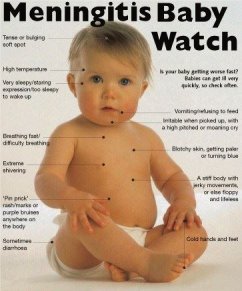 Remember, meningitis in general, can be caused by a host of different organisms and viruses, and although the
meningococcus
has a scary reputation, it is a smaller player in this regard. For example, the organism we worry about the most, and the number one cause of meningitis in children under two years of age in North America, is
Haemophilus Influenza (H. Flu.).
Also a well known killer, we can take it down with antibiotics if caught in time. Unfortunately, survivors are usually left deaf. This is why we vaccinate against
H. Flu
. Also known as the HIB vaccine, it is required by all fifty of the United States. The recent Listeria scare is also a concern.
Listeria Monocytogenes
, although a well known food poisoner and one of the reasons we pasteurize all of our dairy products in the U.S., it is also known for causing meningitis in little ones, especially infants.
Do yourself a big favor, and get the vaccine before heading back to school this fall, it's never too late. Get it now! If your doctor doesn't offer it, any county health department will have it. Do the right thing. Make sure all of your vaccines are up to date, including the meningococcal vaccine. And don't forget to keep your hands clean.
Just this month (August, 2013), the US Food and Drug Administration (FDA) broadened the indication for the quadrivalent meningococcal vaccine (Menveo; Novartis Pharmaceuticals, Inc) to include infants and toddlers aged 2 months and older. The vaccine, which protects against the common N meningitidis serogroups: A, C, Y, and W-135, was already approved for use in adolescents and adults aged 11-55 years and in children aged 2-10 years.
Below, is my discussion regarding Neisseria Meningitidis Meningitis and our latest in the standard of patient care in the specialties of Internal Medicine and Pediatrics here in North America and Great Britain.

Dr. Counce
Discussion and Management of Meningitis
By Dr. C. M. Counce
Signs and symptoms of Meningitis

Meningococcal meningitis is characterized by acute onset of the following:
Intense headache
Fever
Nausea
Vomiting
Photophobia
Stiff neck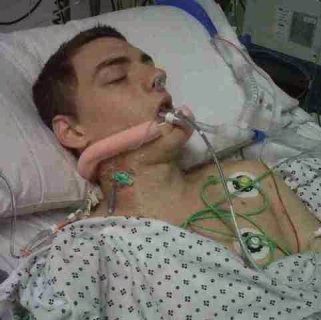 Don't forget the general presentation of catarrhal symptoms alone, prior to the presentation of meningeal irritation as noted above. Lethargy or drowsiness in patients frequently is reported. Stupor or coma is less common. If coma is present, the prognosis is obviously poor.
Patients also may complain of skin rash, which usually points to disease progression, and an indication that the cytokine storm has begun.
Elderly patients are prone to have an altered mental state and a protracted course with fever.
Meningococcal septicemia, which is characterized by rapid circulatory collapse and hemorrhagic rash, is a more severe, but less common, form of meningococcal disease as patients are now presenting sooner to our emergency departments.

Young children
In young children, subacute infection can progress over several days. Meningococcal meningitis can manifest as follows:
Irritability
Projectile vomiting
Seizures, usually with a focal onset - Typically during the first few days
Waterhouse-Friderichsen syndrome - Characterized by large petechial hemorrhages in the skin and mucous membranes, fever, septic shock, and disseminated intravascular coagulation (DIC) which is always an ominous specter
Insidious onset can be a feature in infants; nuchal ridgitity may be absent.
In children, even when the combination of status epilepticus and fever exists, the classic signs and symptoms of acute bacterial meningitis may not be present.  
Physical Examination 
Neurologic signs of meningococcal meningitis include nuchal rigidity (eg, Kernig sign, Brudzinski sign), lethargy, delirium, coma, and seizures. Irritability is a common presenting feature in children. However, in a 2008 published cohort study from Netherlands (the Meningitis Cohort Study), conducted in adult patients with meningococcal meningitis, only 70% of the patients had the classic triad of fever, neck stiffness, and change in mental status. If the presence of rash was added, 89% of the patients had 2 of the 4 features. Patients older than 30 years were noted to have petechiae (62%) less frequently than younger patients (81%).
A petechial or purpuric rash usually is found on the trunk, legs, mucous membranes, and conjunctivae. Occasionally, it is on the palms and soles. The rash may progress to purpura fulminans, when it usually is associated with multiorgan failure (ie, Waterhouse-Friderichsen syndrome). The petechial rash may be difficult to recognize in dark-skinned patients.  

Laboratory studies
Laboratory examination of the cerebrospinal fluid (CSF) usually confirms the presence of meningitis. Typical CSF abnormalities in meningitis include the following:
Increased opening pressure (>180 mm water)
Pleocytosis of polymorphonuclear leukocytes (white blood cell [WBC] counts between 10 and 10,000 cells/µL, predominantly neutrophils)
Decreased glucose concentration (< 45 mg/dL)
Increased protein concentration (>45 mg/dL)
Other laboratory tests can include the following:
Culture of CSF and blood specimens to identify N meningitidis and the serogroup of meningococci, as well as to determine the bacterium's susceptibility to antibiotics.
Polymerase chain reaction (PCR) assay for confirmation of the diagnosis.
Imaging studies
Computed tomography (CT) scanning - Indications for performing CT scanning prior to lumbar puncture include an altered level of consciousness, papilledema, focal neurologic deficits, and focal or generalized seizure activity
Magnetic resonance imaging (MRI)  with contrast is preferred to CT scanning, because MRI better demonstrates meningeal lesions, cerebral edema, and cerebral ischemia.
Electroencephalography
An electroencephalogram (EEG) study is sometimes useful to document irritable electrical patterns that may predispose the patient to seizures.  
Management
To prevent serious neurologic morbidity and death, prompt institution of antibiotic therapy is essential when the diagnosis of bacterial meningitis is suspected. Antimicrobial treatment should be administered as soon as possible after a lumbar puncture is performed.
Empiric pharmacologic therapy
Initial empiric therapy until the etiology of the meningitis is established should include the following agents:
Dexamethasone
A third-generation cephalosporin, ceftriaxone or cefotaxime
Vancomycin
Acyclovir - Should be considered according to the results of the initial CSF evaluation
Doxycycline - Should also be added during tick season in endemic areas
Postdiagnosis pharmacologic therapy
Penicillin - The drug of choice for the treatment of meningococcal meningitis and septicemia
Ampicillin - Also an option
Ceftriaxone (or cefotaxime) - If the isolate is resistant to penicillin
Dexamethasone - Controversial in the management of bacterial meningitis in adults
Prophylaxis
Deterrence and prevention of meningococcal meningitis can be achieved by either immunoprophylaxis or chemoprophylaxis. Rifampin, quinolones, and ceftriaxone are the antimicrobials that are used to eradicate meningococci from the nasopharynx.
Currently, vaccinations against meningococcus A, C, W, and Y are available. No effective vaccine exists to protect individuals from meningococcal meningitis caused by serogroup B. Interesting, in that serogroup B is the mainstream killer in countries with higher prevalence of this disease (The United Kingdom and New Zealand).
Dr. Counce
Categories: Medical Advise
/