Shopping Cart
Your Cart is Empty
There was an error with PayPal
Click here to try again
Thank you for your business!
You should be receiving an order confirmation from Paypal shortly.
Exit Shopping Cart
The Venture 17 Division Of Education
THE CONSERVATORY OF MEDICAL ARTS AND SCIENCES

THE SEARCHLIGHT MESSENGER
| | |
| --- | --- |
| Posted on November 3, 2013 at 2:58 PM | |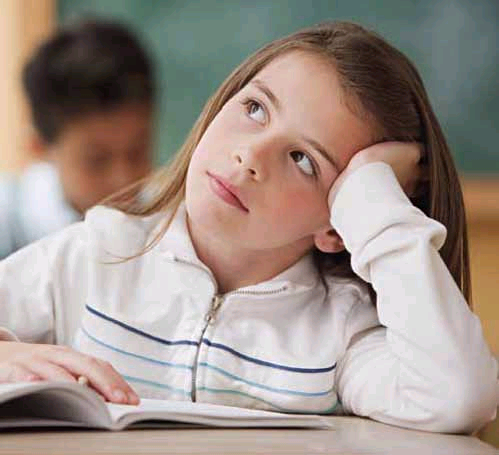 A thing that happens to me often is being stopped on campus by students seeking medical advice. Some doctors shutter at the thought, but I truly don't mind. The students all know that I am happy to help. Besides, they pay me in almonds. Yeah, my favorite food. How can I resist? So I gladly indulge them. But what's really peculiar, is sometimes the questions come  in volleys and with similar issues at stake, and of course, can turn very interesting.
This week, I was asked about seizure disorders by two different students who attend one of the colleges where I teach. In both encounters, the students had similar stories. Both of them have a child with an apparent learning disability. In each case, the child was noticed by teachers in public school to be distractible, and slow to move forward in their schoolwork.

One of the college students was leaving for Denver so that her 7 year old could have a special Electroencephalogram (EEG) performed, as the child's doctor was suspicious for "Absence Seizure Disorder." Her question to me was "Can some seizures be confused for learning disabilities and be treated incorrectly?" "Of course", I said, "yes they can." They can even be made to worsen with some medications. Which brings me to the other mom and student.

The second college student stated that her 8 year old daughter had been "diagnosed" by school authorities as having attention deficit disorder. After seeing the doctor, who had all school documents in hand, her daughter was started on methylphenidate, as the doctor agreed with the school.

This mom's question to me was " The doctor, was he supposed to get an EEG? He didn't even really examine my daughter, he just read the reports." My answer was. "You're kidding, right?" An EEG, in my opinion, is a test that should always be a part of an Attention Deficit work up. She was understandably upset, as she thought the medicine was making her daughter worse. She wanted to know who I recommend for pediatric neurology. We had a good talk, and she walked away with the names and numbers of two pediatric neurologists here in Colorado Springs.

Here's the deal. Certainly most children with attention deficit, be it Attention Deficit Disorder (ADD), or Attention Deficit with Hyperactivity Disorder (ADHD), reveal a true organic distractibility and difficulty with task operations, a seizure disorder we call "absence seizures", could easily be overlooked in a work up for attention deficit. The physical aspects of this seizure when witnessed, can be as subtle as a break  in speech or a couple of blinks of the eyes, and no one is the wiser without investigation. Even the postictal state is difficult to observe unless the patient is pressed.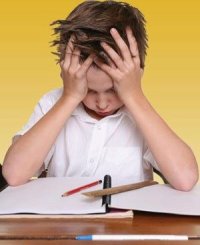 Trust me, if a child has ADD or Absence Seizure, the whole family is taken to task, and totally stressed out. I always encourage every family who engages my help, to get in addition to a thorough neurological examination and work-up, a complete EEG. It is tragic when a young one is suffering seizures and is prescribed powerful drugs to treat ADD when all they needed was their seizures stopped so they could actually see the words on the board, let alone their textbooks. Any drug currently indicated for ADD or ADHD will worsen or induce seizures.

Statistically speaking, ADHD has been associated with childhood epilepsy in a range from 8 to 77%, depending on the sample studied, and the criteria used for diagnosis. That some data reveal a chronicity greater than two thirds is hugely concerning. This, especially in the current teaching environments, where children are easily thrust into a world that seems to embrace the latest diagnosis envogue, ADHD. This "If you don't understand it, medicate it" nonsense, needs to be eyed carefully by the evaluating physician. Shielding ourselves from the prejudging of other providers is critical.

Although, with all you see  and hear at schools across North America, in the general population, the prevalence of ADHD is only 5%, with the majority of affected children having ADHD combined type. That means 95% of our children, don't have it.

With this, I want to remind my readers of the seizure type we call "Absence" or "Petit-Mal". And don't forget "Temporal Seizures" also known as "Complex Partial Seizures", which can be as simple as an odd sensation like a tingling, a Deja-vu, or an odd smell, and generally ending without a postictal state. Unless you are a seasoned neurologist, you'll miss it without an EEG.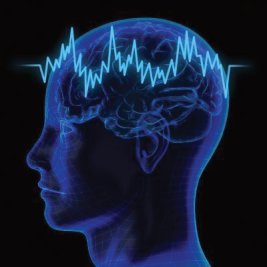 So here's the quick and dirty. Absence seizure involves a brief, sudden lapse of consciousness, being more common in children than adults. Someone having an absence seizure may appear to be staring into space for a few seconds, or so subtle, it's missed all together.
Compared with other types of epileptic seizures, absence seizures appear mild, but they can be dangerous. Children with a history of absence seizure must be supervised carefully while swimming or bathing because of the danger of drowning. Teens and adults may be restricted from driving and other potentially hazardous activities.

Absence seizures usually can be controlled with anti-seizure medications. Some children who have absence seizures, can also suffer generalized tonic-clonic seizures (Grand-Mal). Thankfully, many children outgrow absence seizures in their teenage years. Signs of absence seizures include:
Vacant stare
Absence of motion without falling
Lip smacking
Eyelid flutters
Chewing motions
Hand movements
Small movements of both arms
Absence seizures last only a few seconds. Full recovery is almost instantaneous. Afterward, there's usually no confusion, but also no memory of the incident. Some people experience dozens of these episodes each day, which interferes with their performance at school or work.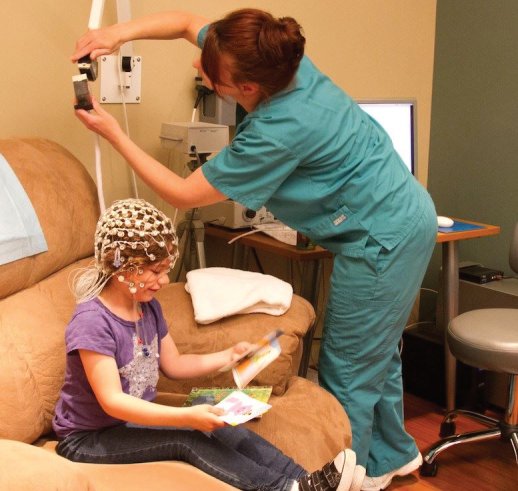 Absence seizures in a child may occur for some time before an adult notices them, because they are so brief. A noticeable decline in a child's learning ability may be the first sign of this disorder. Teachers may comment about a child's inability to pay attention.
Treatment of patients with Absence Seizures has a tiny medicine cabinet, as many medications which were used in the past, have been found to be more seizure inducing than therapeutic and are contraindicated in the treatment of this type of seizure. Generally 3 medications are stalwarts in initial therapy.

Valproic acid has been a great addition to treating many seizures, but is a tried and true approach to Absence seizures since 1982. The always useful ethosuximide is good too. There has been work with Lamotrigine, but because of its ominous side effects, in addition to its now well established poor to fair results, it should be a last option.


Of note: In July, the Food and Drug Administration, approved the first EEG test to help diagnose attention deficit hyperactivity disorder in children and adolescents aged 6 to 17 years.
We will discuss more on seizure disorders in future posts. Until next month, take awesome care of your patients, and make sure you make them glad they met with you today. I can be emailed at
[email protected]
.

Dr. Counce

Categories: Clinical Update
/