Shopping Cart
Your Cart is Empty
There was an error with PayPal
Click here to try again
Thank you for your business!
You should be receiving an order confirmation from Paypal shortly.
Exit Shopping Cart
The Venture 17 Division Of Education
THE CONSERVATORY OF MEDICAL ARTS AND SCIENCES

THE SEARCHLIGHT MESSENGER
| | |
| --- | --- |
| Posted on October 11, 2014 at 10:10 PM | |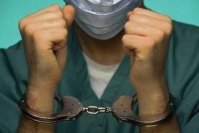 With their hands basically tied, what doctors didn't have in many states until recently, was the ability to counter sue to win back at least their legal fees after successfully defending a malpractice litigation.  It took decades to make changes to tort law, as most congressman lawmakers when not working in congress, are attorneys making money in "trial law". So they always slanted the law toward the consumer to guaranty their cash flow. Yeah, I know!
Remember that most lawsuits are pursued by most people because there is little or no financial risk to them. Almost all trial lawyers accept tort lawsuits on a contingency fee. Basically telling the so called plaintiff that they pay nothing until the lawsuit is won. These fees are usually in the range of 30% to 50% of the award. So when a person happens to win a large award, say 4 million dollars, the attorney just made 2 million.
But remember, even legitimate malpractice cases are usually not won by the plaintiff. Doctors win malpractice law suits brought against them, 80% of the time, but have to assume all risk, paying for attorney fees up front in the tens of thousands. Yes, they still end up losing large sums of money just defending themselves, let alone lost work hours, as well as stress to their practices, families, and reputations. 
The other fact you need to realize, is that we doctors have a red flag anyone can see. Yeah, it's called millions of dollars of malpractice insurance money that consumers and lawyers are drooling to get there hands on. They can see it, so they go after it.
Many people do not know that 25 years ago, to press their point that many malpractice cases were pursued in this regard, many doctors in "lawsuit crazy" Florida, went bare (no malpractice insurance). Many physicians and surgeons in high risk practices (Obstetrics and Neurosurgery) who averaged 4 to 5 malpractice suits a year, stated that after they went bare, they were no longer sued.
This move created a huge shift in attitudes in Florida, calling for tort reform immediately. Don't get me going about what goes on in Florida.
Today, if you sue a doctor and lose, you will face a counter suit. The result? Now the doctor owns your house, your car, your boat, and your first born. That's right! So if you go after a doctor to get in on "the medical lottery", you better know what you're doing, because the doctors have more money than you do, and will hire attorneys who will eat your lawyer for supper.
Frivolous lawsuits are a different animal all together, and tax both the legal community and the doctor community to absolutely unbelievable limits. Read on.
Physicians have long complained about frivolous malpractice lawsuits. The assault on their reputations and the emotional upheaval they face can be traumatic even when the lawsuit is obviously fraudulent.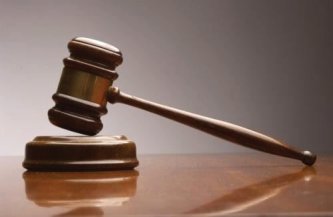 The situation has improved to a degree, but baseless lawsuits still happen. As long as there is larceny in the human heart and an expert witness willing to advance ridiculous theories in court, they'll always exist.
Most states now require plaintiffs to submit an affidavit from an expert witness that a physician's treatment fell below the accepted standard of care before they can file suit. That has drastically cut down the number of frivolous cases, say defense attorneys and insurers.
Experienced plaintiffs' attorneys say that they must spend $50,000-$75,000 in expenses long before trial to secure and review medical records and expert testimony. "We can't afford to file frivolous cases," said Armand Leone, MD, a radiologist and attorney in Glen Rock, New Jersey. "We'd go out of business."
Although frivolous cases have declined significantly, they still exist, and some are truly outrageous. Some of the wildest examples are new, and some are decades old. We've compiled some notorious cases; some boggle the mind that they were ever even brought against a physician. See whether you agree.
The Patient Who Cut Off His Hand
One historical case that is surely the most bizarre that we found "was so idiotic that it defies belief," said veteran defense attorney John R. Fitzpatrick of Denver.
A construction worker with a long psychiatric history claimed that he saw a "666, the sign of the devil" on his right hand. To rid himself of this perceived demonic possession, he used a power saw to slice the hand off at the wrist. Horrified workers at the construction site packed the severed hand in ice, which was transported by helicopter along with the patient, Thomas Passmore, to Sentara Norfolk General Hospital in Virginia. The incident took place in 1997.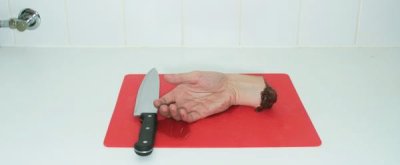 Hand surgeon Tad Grenga, MD, was called in to attempt to reattach the hand. Even though the patient seemed coherent when he gave consent for the operation, Dr. Grenga asked for a consult from a psychiatrist, who said the patient had the legal mental capacity to consent.
The patient was prepped for surgery and given sedatives. Just as he was being wheeled into the operating room, he changed his mind. "He said that if Dr. Grenga reattached his hand, he'd cut it off again," Fitzpatrick said.
Dr. Grenga again called for the psychiatrist, who found that the sedatives hadn't impaired the patient's capacity to give or withdraw consent. "The operation needed to be performed as soon as possible for any chance of success, and Dr. Grenga knew that self-mutilators have a high propensity to do it again," said the lawyer.
"The surgeon and a hospital risk manager asked a local judge for advice," said Fitzpatrick. "The judge said that as long as a psychiatrist certified that Passmore was competent, Dr. Grenga couldn't perform the operation against the man's will. If he did, he could be charged with criminal assault, and sued civilly as well."
Dr. Grenga told the patient that delaying the operation would mean the hand could never be reattached, but the patient again refused consent. The surgeon then closed up the wound.
The patient soon consulted an attorney and announced that he would sue the surgeon and hospital for $3 million. His legal theory: The doctor should have known that he was psychotic and therefore didn't have the capacity to give or withdraw consent. Dr. Grenga should have attempted to reattach the hand no matter what he said.
"You may wonder how a case this frivolous was allowed to proceed, but the plaintiff's attorney had expert witnesses lined up saying that the surgeon and hospital should have operated," said Fitzpatrick. "As long as an expert was willing to testify, the judge felt he had to let the case go on."
The Trial Was Surreal
The trial lasted nine days and was more than a bit surreal. When sworn in as a witness, plaintiff Thomas Passmore raised his right arm, a silver hook where his hand was formerly.
The jury took only 30 minutes to find in favor of Dr. Grenga. Several jurors congratulated him for being such a good doctor.
"Passmore also sued the psychiatry group at the hospital, which settled before trial for an amount believed to be in the mid- six figures," Fitzpatrick said. Defending Dr. Grenga cost his insurer more than $70,000.
"I disagree that frivolous suits are a thing of the past. It's easy to find an expert witness to advance bogus theories," he said. "Plaintiffs' attorneys know that most cases settle, and they figured Dr. Grenga would settle to avoid the nuisance and risk of the lawsuit."

Twitching Breasts?
Fitzpatrick had another outrageous case about 10 years ago. A 35-year-old woman believed she was at risk for breast cancer and had a surgeon perform a double mastectomy. The reconstruction didn't use a traditional breast implant, but instead used the patient's abdominal tissue.
"The patient developed a romantic interest in the surgeon and wrote him several suggestive love letters. When he rejected her advances, the patient filed a lawsuit claiming that her breasts now 'twitch' when she has sexual activity," said Fitzpatrick. "Her lawyer found an expert who said this must be the surgeon's fault."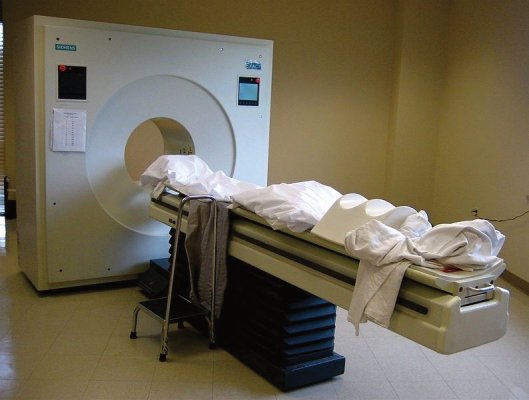 "The case went to trial. Her lawyer wanted to put on a demonstration to show how the breasts twitch, but the judge wouldn't allow it. The trial lasted five days before the judge finally threw it out."
Psychic Can No Longer Practice Her Special Powers
A historical malpractice case that achieved international notoriety and was cited during political campaigns as the "poster child" for tort reform concerned a psychic who claimed she suffered severe headaches that rendered her unable to practice her profession as a psychic or to read auras after having a dye injected into her as a prelude to having CT.
Psychic Judith Haimes had assisted several law enforcement agencies in the Northeast in finding bodies and solving crimes. She sued Temple University Hospital in Philadelphia, saying that her severe reaction to the dye used in CT scans led to chronic and disabling headaches, which prevented her from going into the state of deep concentration necessary to read auras.
A jury took just 45 minutes to deliberate and awarded her $600,000 plus $386,000 in interest.
Common Pleas Court Judge Leon Katz said the verdict was "so grossly excessive as to shock the court's sense of justice." He said it was likely that the jurors had disregarded his instructions that they could consider only whether Haimes should receive damages for the pain and mental anguish she suffered from the immediate allergic reaction. He'd ruled that her attorney had failed to provide any evidence linking the CT scan and her continuing headaches that impaired her psychic abilities. He ordered a new trial. The parties ultimately reached an undisclosed settlement.

Nerve Block on the Wrong Knee
In 2012, an anesthesiologist administered a nerve block to a patient who was prepped for minor knee arthroscopy; however, he administered it to the wrong knee. The orthopedist realized the mistake right away and never started the operation, said John Hart, a malpractice defense attorney in Portland, Oregon, who represented the anesthesiology group.
"The surgeon and anesthesiologist immediately told the patient of the mistake and apologized. They offered the patient the opportunity to still do the surgery on the correct knee, and the patient agreed," he said. "The patient was grateful for their candor, and the operation was successful.
"They told the patient the effects of the nerve block would wear off within 48 hours," he said. "The patient was fine with that, and neither doctor heard anything for almost two years. However, in 2014, one week before the statute of limitations was to expire, the patient sued both doctors." The amount he asked for? $825,000.
He charged them with negligence for causing pain and disability by anesthetizing the wrong knee. "The attitude of judges is that as long as there's a question of fact, let the jury take care of it," Hart said. "Some judges are fearful of being reversed by an appeals court. Judges could do more to encourage settlement, but they often don't." The case is still pending.

When Patients Represent Themselves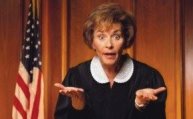 Hart adds that pro se cases (ones in which a plaintiff brings suit and represents him- or herself, without an attorney) are notorious for frivolous claims. "Sometimes the plaintiff fails to comply with deadlines, or they don't even show up for hearings," he said. "But judges will bend over backward to give the plaintiff a chance. If I were a judge, I might do the same. People should have access to the courts, even when there's not an ice cube's chance in hell of winning."
Stephanie Sheps, director of claims at Coverys, a professional liability barrier based in Boston, agrees with Hart. "I've seen judges go the extra mile to make sure a pro se plaintiff is treated fairly. In one case involving a neurologically impaired infant, the damages were severe, but there really was no liability by the doctor.
"The plaintiff had trouble finding an expert witness," she said. "The judge took it upon himself to hire an expert that the state paid for. The court hired one of the top ob/gyns from a Massachusetts teaching hospital. He found that there was no malpractice, but the judge wanted the plaintiff to have every chance she could. Judges are very hesitant to take away someone's day in court."

Vasectomy and Circumcision 'Mishaps'
Dr. Jeffrey Segal, MD, JD, is a neurosurgeon who started Medical Justice, an organization that provides physicians with legal resources to fight frivolous suits and brings complaints before bar associations, state licensing boards, and professional medical societies. He tracks outrageous cases.
A couple of examples are illustrative. About 10 years ago, a patient had a vasectomy. His postoperative sperm count was zero, as expected. One year later, the patient's wife became pregnant. The man sued his urologist. However, a paternity test quickly explained what happened, Dr. Segal said: The wife had had an extramarital affair, which resulted in a pregnancy. The lawsuit was dropped.
In another case, a urologist was sued for not removing enough foreskin during a circumcision on an infant. That led to a revision a year later. The doctor was sued in 2000, and the case was finally settled 12 years later. "One can always remove additional foreskin later," said Dr. Segal. "On the other hand, if a urologist is too aggressive… Well, enough said."

Doctor Never Met the Patient
Ob/gyn Ward P. Vaughan, MD, was sued over an obstetric procedure performed at a Virginia hospital where he never had privileges. He also never even met the patient.
Plaintiff's attorney Michael P. Weatherbee had reviewed an operative report that noted the lead surgeon was assisted by "Bob Vaughan," according to court records. Several Vaughans were listed on the Virginia Board of Medicine's Website. Weatherbee wrongly assumed he'd picked the correct one.
Dr. Vaughan was ultimately dismissed from the case and then filed a complaint with the Virginia State Bar Association, which determined that the lawyer had committed professional misconduct, including filing a frivolous lawsuit and failing to act with competence and diligence.
Cleveland, Ohio, orthopedic surgeon Michael A. Banks, MD, won $4500 in attorney's fees for defending a lawsuit filed against him, even though the patient told her attorney that he was not the doctor who had mistreated her. The Ohio Supreme Court upheld the award.

When Doctors Fight Back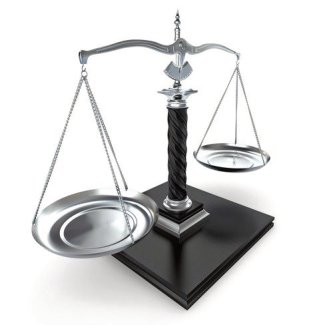 Attorneys don't always carefully investigate a claim before filing suit. Sometimes, they hope the doctor will settle rather than face a trial. Gastroenterologist Zev Randy Maycon, MD, was the on-call physician at Mercy Medical Center in Canton, Ohio. He ordered care for a patient whose gallbladder and colon were perforated during a liver biopsy performed by another doctor.
Dr. Maycon was one of several doctors sued by the patient in 2002. The plaintiff's expert witness never criticized him in his report. Still, plaintiff's attorney Catherine C. Little refused to dismiss him from the case. She suggested to his attorney that he could be released if he made a settlement offer.
Dr. Maycon was ultimately cleared in the malpractice suit, and then sued attorney Little. A judge ordered the lawyer to pay the physician $6000. An appeals court upheld the ruling, calling the malpractice case "clearly frivolous."
West Virginia thoracic surgeon Saad Mossallati, MD, was sued in a wrongful death case involving a patient he'd never seen. His name was briefly mentioned in the chart when a nurse suggested contacting him. It took four years before plaintiff's attorney William E. Parsons II would dismiss him from the case. Dr. Mossallati countersued the attorney and won an undisclosed settlement.
"Doctors should hold the legal profession accountable when attorneys overstep," he said. "Give them a taste of their own medicine, and ask for damages."
The number of frivolous cases has declined significantly since various tort reform measures have been enacted. If physicians are lucky, outrageous cases will be dismissed before too much expense is incurred. And fighting back could be a useful tactic for physicians. 
Categories: Medical History, Medical Law, Medical Opinion, Social Comment
/