Shopping Cart
Your Cart is Empty
There was an error with PayPal
Click here to try again
Thank you for your business!
You should be receiving an order confirmation from Paypal shortly.
Exit Shopping Cart
The Venture 17 Division Of Education
THE CONSERVATORY OF MEDICAL ARTS AND SCIENCES

THE SEARCHLIGHT MESSENGER
| | |
| --- | --- |
| Posted on March 1, 2015 at 1:30 PM | |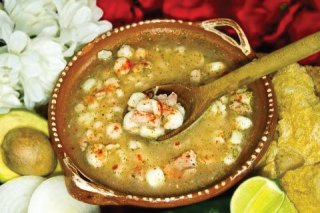 Slow Cooker Posole (Hominy Stew) is easy to prepare, can be ready to eat in 4 hours, and tastes really good. Well, that is, if you like spicy Southwestern New Mexican style cuisine. This is actually my Mom's recipe, which is modified for those of us who appreciate good kitchen engineering, but are constantly on the move, working, going to school, and on a regular workout at the gym. Yeah, really busy all the time.
I once joked that I'm so busy, if I could take in all my meals as a liquid drink once or twice a day, I would do it. I guess at the time, I wasn't really kidding. Thing is, any doctor will tell you this is an unhealthy choice. We aren't plants, right? Although, I've met some people who act like house plants.
This posole recipe will feed four people until they are stuffed. I'm not kidding. This is a high protein and high calorie meal perfect for a cold winter's day. This is an old Southwestern meal, meant to be hardy, and stay with a hard working cow-hand all day.
There are as many recipes for posole, as there are for chile. And even though I say this is a faster path to good posole, you'll notice, it's still work, but to any culinarian, it's really "play", isn't it?
So here it is. You'll have fun making this dish while you're getting other "stuff" done:
You will need:
1.      1 lb. ground pork! Yep, I'm a vegetarian, but not when someone throws a bowl of posole in front of my face! Make sure it's fresh, and organic though. This is hard to find in many places. Authentic posole uses pork shoulder which is prepared as diced chunks, and seared first. You don't have time for this. If you can't find fresh ground pork, just have the butcher grind a fresh pork tenderloin, and you're good to go.
2.      1 carton, Swanson's Chicken Broth, the real stuff, not the "lite" nonsense. Organic, and without MSG, is the best health choice.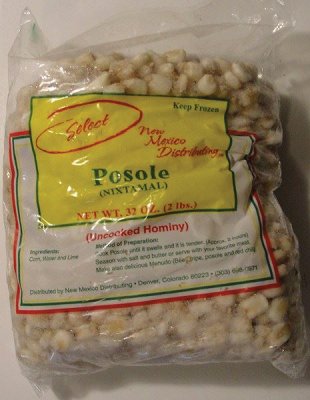 3.      2 cups water. You need this because the hominy gets thirsty.
4.      ½ teaspoon salt.
5.      1 lb. frozen uncooked posole, thawed. Yeah, don't use "canned" (48 oz.) unless you are desperate. Authentic posole requires about 1 to 2 lbs. of hominy corn cooked and prepared until the corn bursts. You don't have time for this. You'll be in the kitchen all day.
6.      1 small onion, chopped.
7.      2 cloves garlic, minced.
8.      1 teaspoon crushed oregano.
9.      3 tablespoons ground red chili. Yeah, "count em", three. Authentic posole must always have a good punch, and bite a little. This is a New Mexican recipe, man! You can put in more if you like, but if it's good red pod from Hatch, New Mexico, three will make your brow sweat.
Throw a slow cooker liner in the slow cooker. Turn it on high. Crumble the pork into the cooker. I know what you're thinking. You're not draining anything. That pork fat is the flavor we're looking for in good posole.
Toss in the chopped onions, minced garlic, oregano, and ground red chili. Now pour in the chicken broth and water, then the salt. Always add salt to your liquid, not the liquid onto salt. The salt will go into solution immediately (that's what we want). Now add the frozen posole that has been thawed. Stir it well.
Put the lid on the slow cooker. Clean and wash whatever you haven't already. Walk away. Go get something else done. You just engineered a brilliant meal whose reward is soon coming.
Check it every hour and stir, then after 2 hours, turn the cooker down to low, and stir. Keep checking, and stirring every hour until done. This depends on how hot the "high" on your slow cooker gets. If it was boiling during the first 2 hours when you turned it down, it should be ready to eat in 4 hours from start to finish.
I have made this dish with black beans too, and many recipes call for pintos or black beans,
but I think beans of any style take away the corn flavor of hominy.
I like to garnish my posole with combinations of diced tomatoes, diced onions, fresh cilantro, and avocado with a splash of lime, or shaved lime and jalopeños.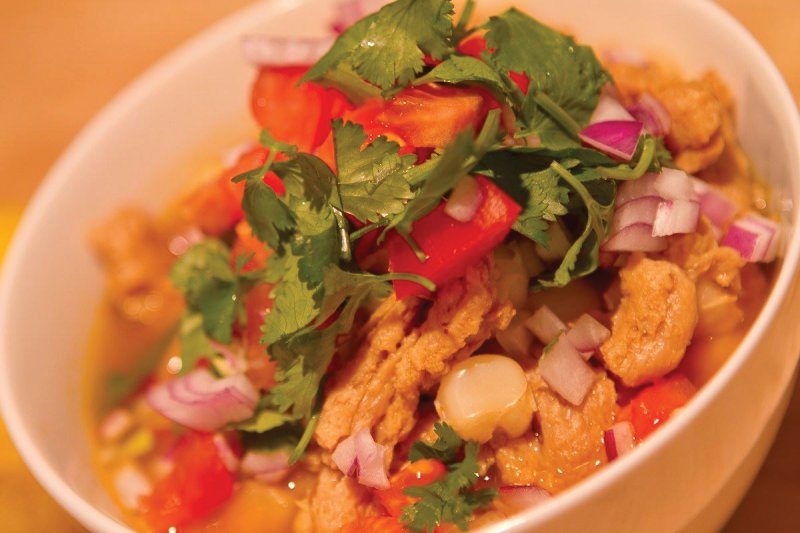 Don't forget the tortillas, and sopapillas.
Enjoy!

Categories: Arts and Photography, Education, Recipes
/