Shopping Cart
Your Cart is Empty
There was an error with PayPal
Click here to try again
Thank you for your business!
You should be receiving an order confirmation from Paypal shortly.
Exit Shopping Cart
The Venture 17 Division Of Education
THE CONSERVATORY OF MEDICAL ARTS AND SCIENCES

THE SEARCHLIGHT MESSENGER
| | |
| --- | --- |
| Posted on March 22, 2016 at 2:54 PM | |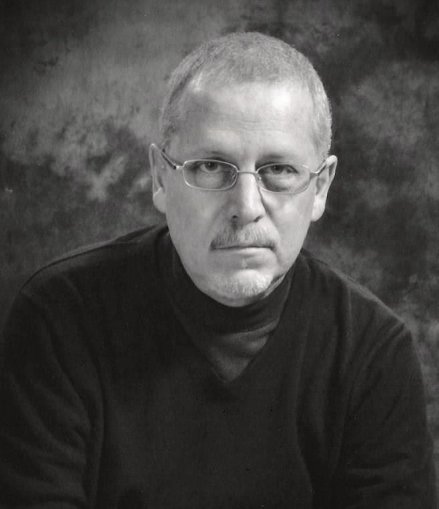 It's been many long years since I graduated from my medical residency. I made Chief Resident so spent an extra year learning how to teach and manage doctors who are full of themselves.
I've seen it all. From the totally clueless senior medical student, to Hospital Chief of Staff. A long time to glean some perspective, and time for introspection. My generation of doctors, was the last to go to college, medical school, and train without computers or smartphones. We didn't even have the internet.
We didn't carry pocket ultrasounds, smartphones, or ophthalmoscopes. All we brought to the bedside was our own brains, a stethoscope, and a compassionate bedside manner. Times have changed. And although we are armed with all kinds of technology, doctors are still doctors, and there aren't very many of us. Moreover, it is predicted that by 2020, the United States will lose half of its physician workforce as doctors make there exodus from an industry that has forgotten about how important we are. Not just anyone can do this. If they could, we would just toss you a human "cookbook" and say "here you go! Fix it yourself!"
I get calls from colleagues everyday, asking how I was able to move into the Education Industry, they want out so badly. The three decades of training in a profession obligated to bring the tip of the sword in science, is a tough enough burden, let alone Corporate America and Ad Hoc Committees telling us how to practice (and they don't even have a License to practice). Throw in "CLIA, OSHA, Semiannual Blood-borne pathogens training, The internet, HIPAA, Managed Care, The doctor crushing Affordable Care Act, and "the straw", ICD-10 ( All of which were thrust upon us in a twenty year span), and you have an already hugely stressful occupation filled with PTSD ready to throw in the towel and say, "Try doing it without us!"
It is still a bold, proud, and academic profession, however, and continues to call to those men and women who can bring not only scientific knowledge, but an understanding ear that listens, holistic care, intelligence, integrity, and a steadfast compassion for mankind.
I continue to train young doctors. These students, interns, and residents are smart, they already know what hard work is, they are all "A" students, hugely ambitious and talented. Many of my conversations with them turn into advice. So this is what they hear.

1. People die; it's not a personal failure on your part. Our weapons against disease cannot outlast the inevitable. Our interventions and therapies can make disease more manageable and prolong life, but death will always be the ultimate and natural conclusion of our efforts.

2. Your choice of specialty will not determine your ultimate life happiness. You are not doomed to misery should you chose not to sub-specialize nor are you guaranteed happiness if you do. Choose something you enjoy, Choose a specialty that provides a lifestyle congruent with your values. But don't confuse intellectual intrigue with life happiness; there is so much more to the latter that has nothing to do with medicine.

3. Remember what it means to be a normal person. To retain a sense of awe in what you now get to do on a regular basis. To be able to explain things in non-medical terms the way you learned them before being indoctrinated. To feel sadness, joy, grief, loss, elation. To remember the viewpoint of suffering.

4. Keep friends outside of medicine. You'll be more human. And more interesting.

5. Guidelines are helpful, but they are not strict rules. Don't try to meet every guideline while losing site of the big picture. You wouldn't want your 95-year-old grandma on a high dose statin to prevent a heart attack, metformin for the elevated fasting glucose only apparent within the past year and three blood pressure pills that make her feel dizzy all the time to achieve some magic number that no one agrees on anyway. Don't subject someone else's grandma to that either.

6. Retain your humility. When family members say, "Something's not right with Grandpa," listen to them. They are usually right. Ask questions when you don't know the answer. It can be especially humbling to do so in front of your colleagues, but your pride is no longer your priority. Your priority is your patient, without exception.

7. Be kind in your comments about the "outside community doctor." There is a high likelihood you will be that person at some point in your career. They usually aren't as dense as you might think; they are just struggling to provide the same perfect care you are in a very imperfect system.

8. Burnout is inevitable. Plan for it. Write down what drew you to medicine in the first place. Use it to keep yourself motivated. Learn to unplug. Turn that thing you call "a phone" off. Don't overlook your own health. Mental or physical.

9. Other services are not your enemy. Be kind when someone calls you with a "dumb consult"; you have likely called one yourself.
10. Avoid perpetuating the cycle of abuse. The profession of Medicine has been built on a "train by intimidation" approach since Osler. We are well known to "pimp" each other in an effort to show academic prowess. Just because you were demeaned and humiliated as a student or resident does not mean you are entitled to do the same to your younger colleagues. They are no more "unmotivated," "lazy," or "arrogant" then you were. We are all a bunch of prima donnas. Turn it down a notch!

11. Think about how your orders affect your patients Holistically. How the orders may actually contribute to their suffering and discomfort. Nurses have been asking for us to do this for years.
12. Be mindful of the habits you cultivate. How you speak to patients, families, nurses. How you treat your family when you are stressed. Your eating habits, your spending habits, your sleep habits. These will follow you past residency, for better or for worse. Make sure they have been chosen with intention.

13. Medical training is expensive. Most of us have debt. Just because you have a big salary out of residency, doesn't mean that you are wealthy. Do the math and avoid the temptation to increase your debt further immediately on graduation with a huge new house, car or other toys. A few years of frugal living will pay dividends later on.

14. It doesn't automatically get better after residency. Hate to break it to you, but it's the truth. But it can be great if you prioritize what's really important. Just pick those priorities carefully.

15. Don't forget that the word "Doctor" means "Teacher", doctor.

Lastly, the advice I give to every young doctor I mentor: You must remember that the medical profession is like a jealous lover. It requires all of your time, and all of your energy. It will tolerate nothing less. The people who seek us, need us, and need to trust us. This trust can never be betrayed.
Always stand with a smile, never be impatient, and always give your patient hope. Be as passionate in your craft as you are gentle in friendship, and make everyone who crosses your path, glad they met with you today."
Dr. Counce

Categories: Education, Social Comment
/